Figured I might as well make a thread lol. Was hoping to sell it, but since a lot of members persuaded me to keep it, figured why the hell not.
I bought a bone stock CQ, and it was just too nice to hack up, so I did the next best thing and bought one with the swap already completed. Well, we'll say 60% done... Motor was in the car and running, but barely. Had the essentials hooked up to make it run. I've been tracing the hell out of wires to complete everything, but have high hopes that not too long from now, it will be a fun weekend car.
Brief Rundown:
AAN with what looks to be a fresh head, 7a Flywheel.
VEMS
Stock Turbo
FMIC
01A Transmssion. (Not sure if the clutch and PP are stock or not, will know if it slips when I drive it)
Day 1: Had the car delivered, drove the Red Coupe into the mountains and proposed to my fiance (At the point I figured I'd made a mistake buying it, but figured I'd keep it and slowly build upon it.)
Car came with a milk crate to sit on, no seats, so for now I bought some off my room-mate from his Coupe. $20 and it'll be enough to get by for the meantime.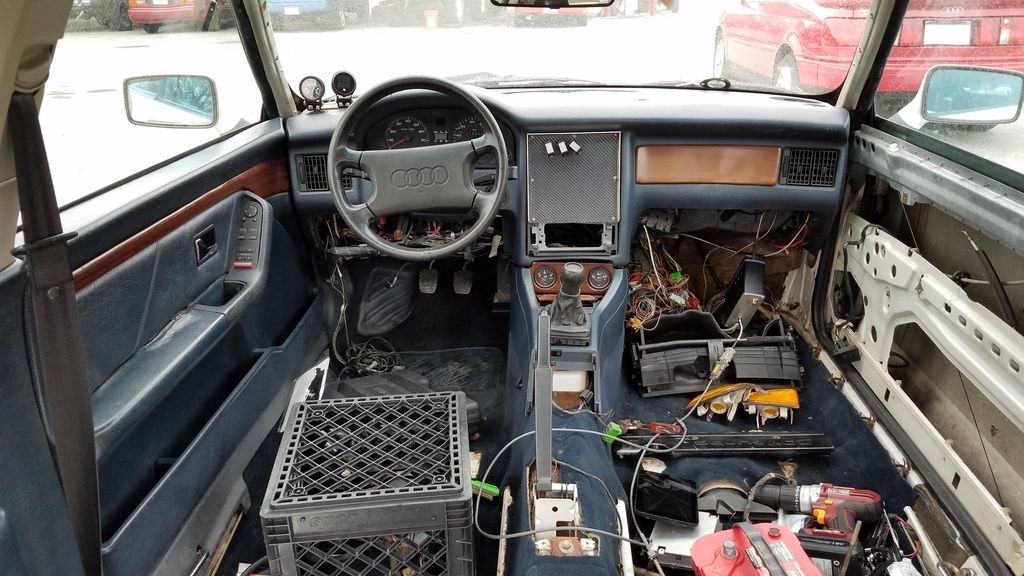 Relocated the battery to behind the passenger seat to allow more room in the bay and opted for an AAN Valvecover for ease of breather setup.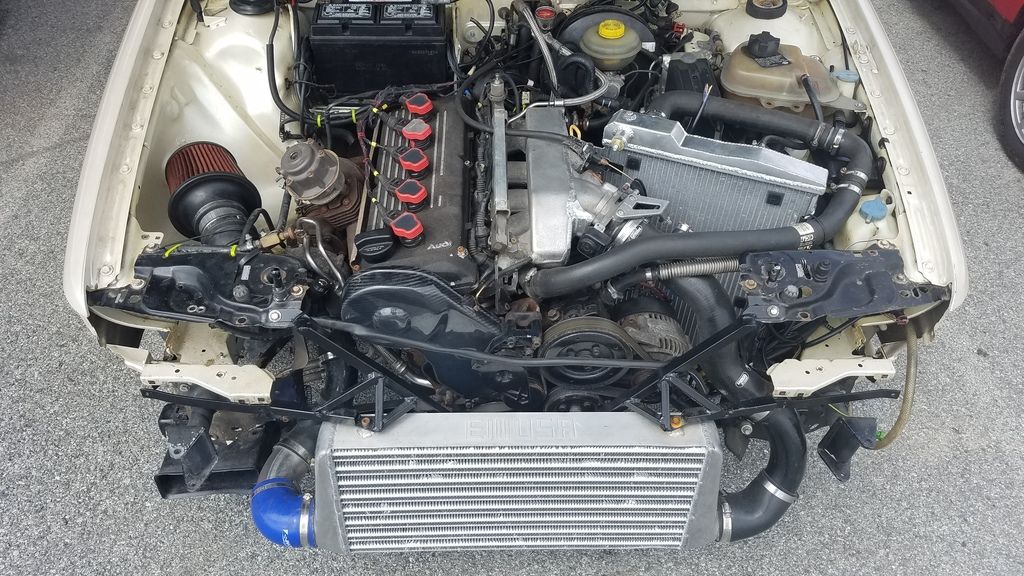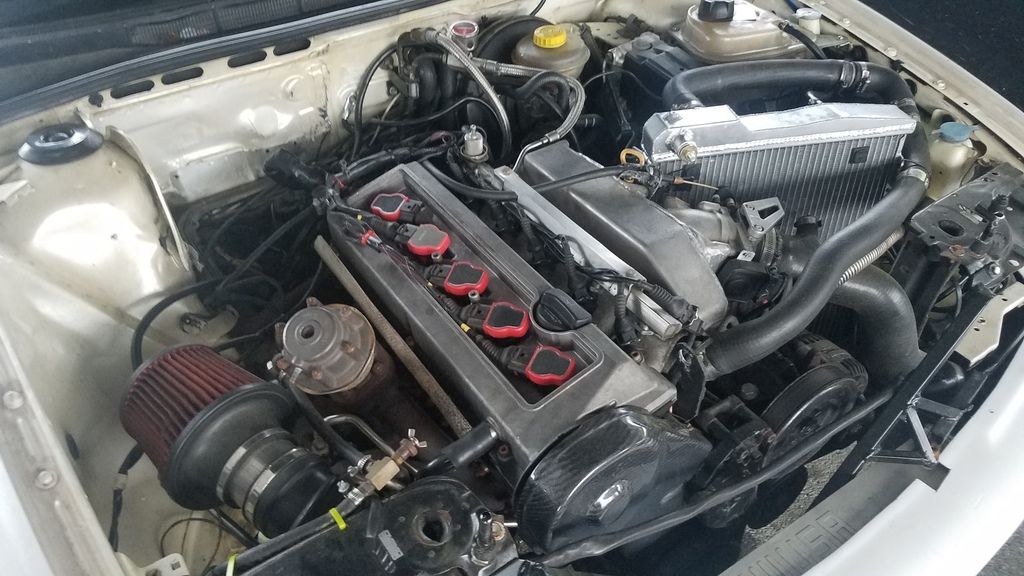 Slowly began to pull everything out just short of the dash, kinda wish I had looking back at it now. Through about a weeks worth of wiring diagrams, schematics, and countless Forum and Small Chassis Members, I had a solid foundation on what wires need to run where etc.
Coolant Temp, Oil Temp, Tach, and Speedo... spent about a solid day with a multimeter and went to town.
For future swappy's, I will leave a list of what goes where in the comment section and how to properly hook up everything.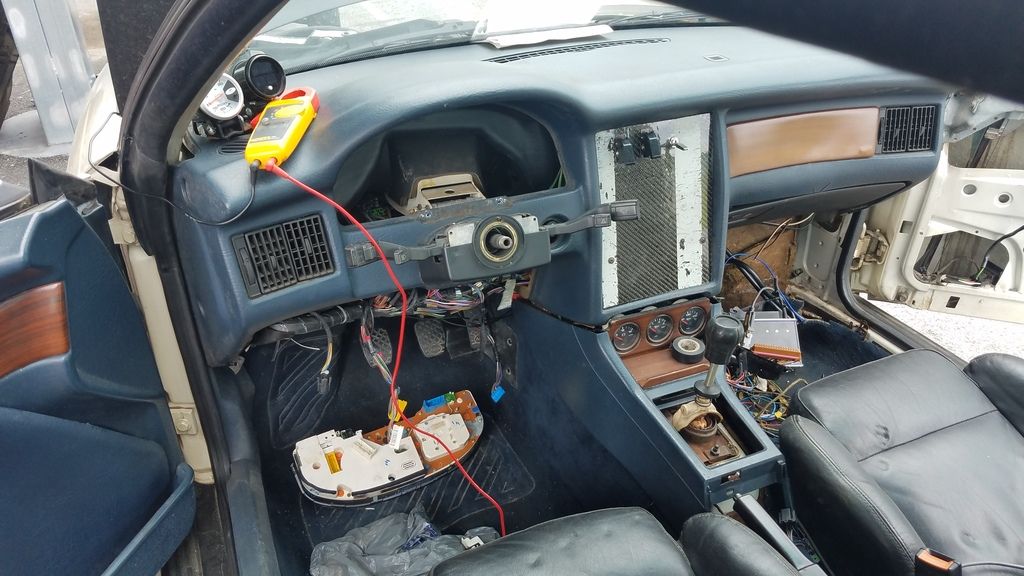 All buttoned up. Still trying to determine the best way to hide the harness and ECU.
Maybe make a bracket for it with the fabrication tools I don't have haha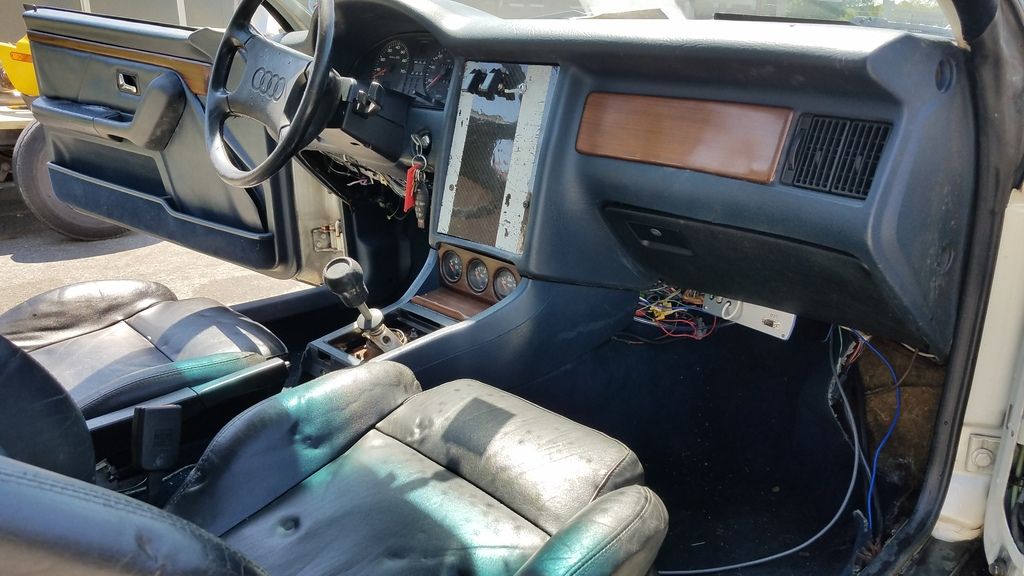 RS2 Replica Bumper that I had to cut to hell to make it fir with the intercooler. Painted it White today. Sooner or later I will respray the car in Alpine White (always been a fan, and I'm not yet sure I could tackle the 3 Stage Paint that Peal requires). After looking at it, it's a definite yes. Body work will start shortly on it to prep for paint.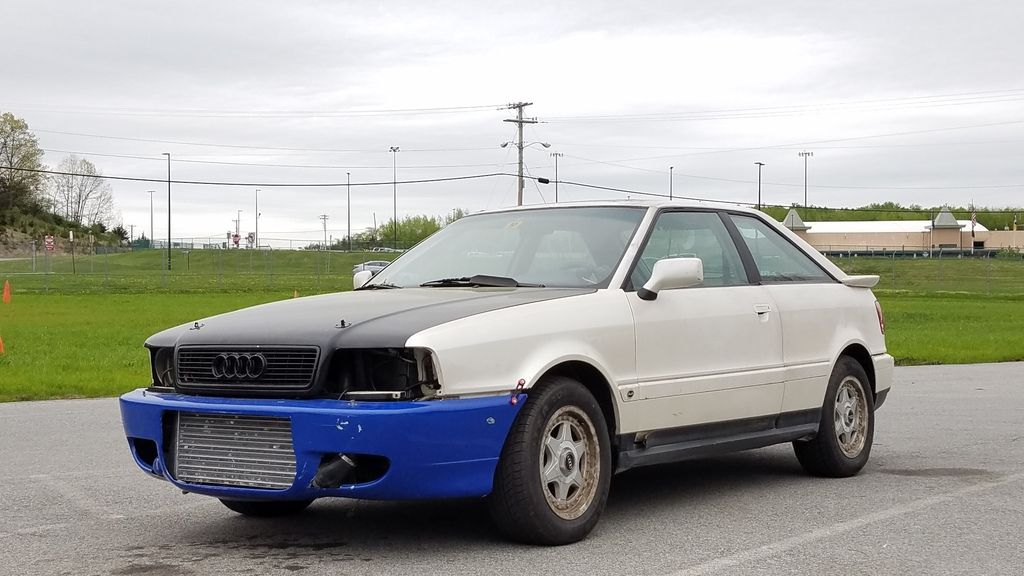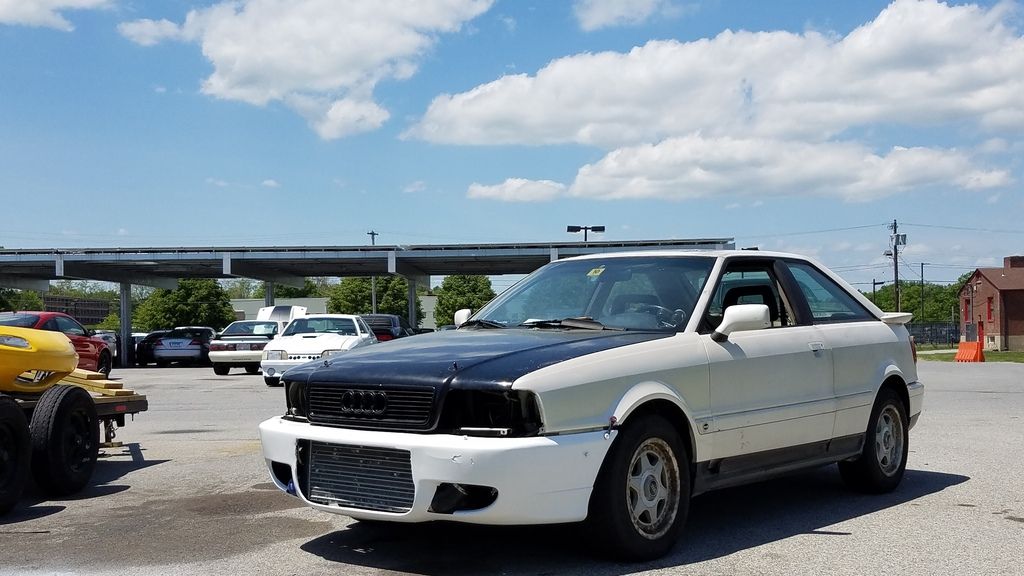 Ordered some PJ US Headlights, only to realize I need to female connectors with pigtails. So once those come in I try and find time to wire those bad boys in. I feel clear corners are a must on any Audi so I went and bought another set off Ebay, same as the Red Coupe.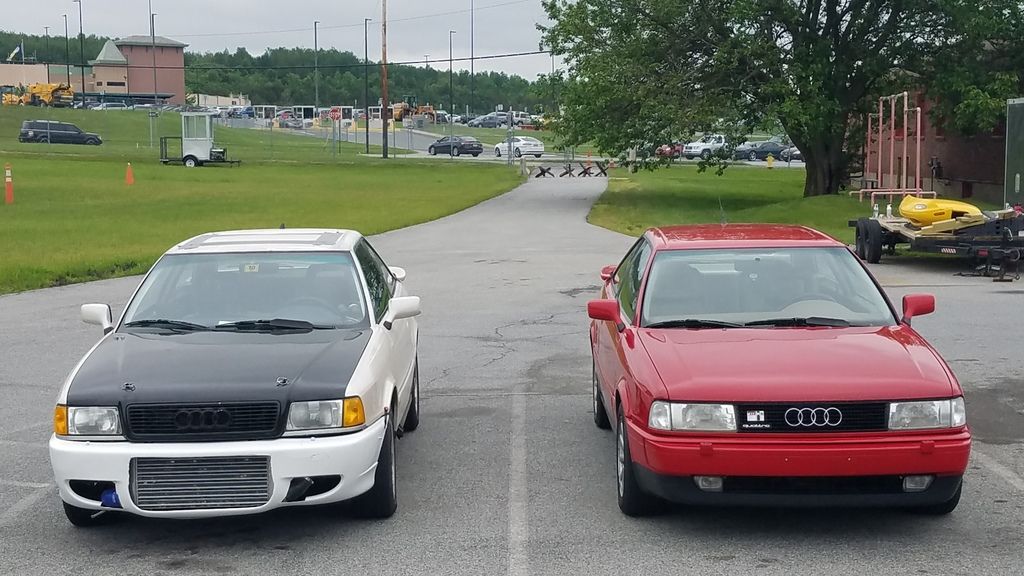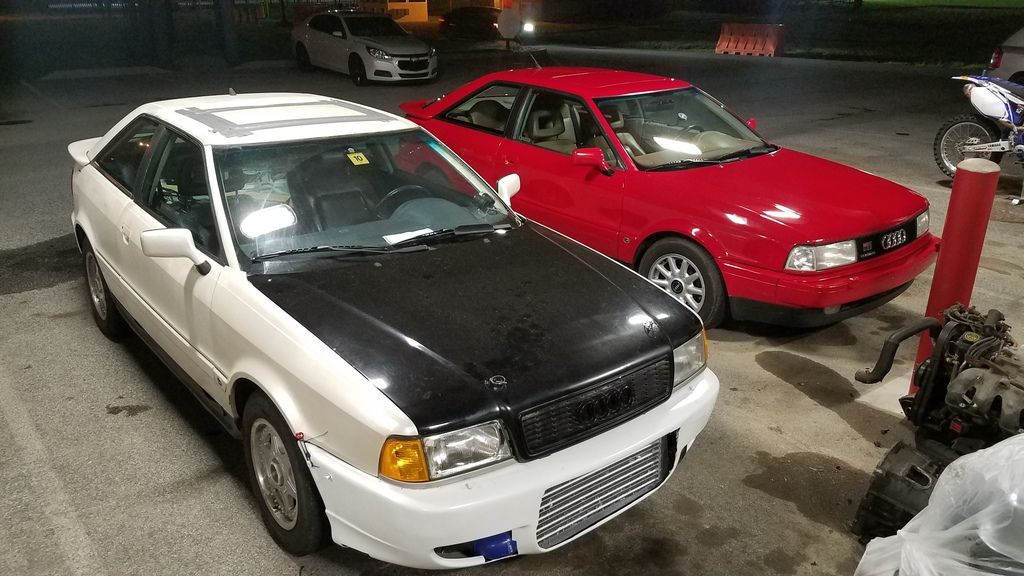 And that's where I stand today. Car need's brakes all round, headlights to be wired in, and then it will be considered, in my opinion, "Road Worthy". At that point (without going into boost, I will drive it down to an exhaust shop and have then weld up the 3" Downpipe to Magnaflow Catback and run a hood dump for the wastegate).
https://www.youtube.com/watch?v=tl8XwZSg7lA
https://www.youtube.com/watch?v=5eLwBcUOe48