So i like this forum format better. I find it easier to browse and great for referencing back to things that I've done to the car. So instead of Quattroworld I wanted to post it here!
So long story short, many years after being a fan I bought a v8Q factory 5 speed....in project form
. That's still in the works but that car was responsible for my audi addiction relapse. So at the end of last year I jumped on an audi S8 I had been watching for months. The S8 has been a car in my wishlist for just as long as the V8 but didn't think I could land a good deal. The price came down to an agreeable amount, car was close enough...at least in the same coast...I was able to sell a few rare bmw pieces to help the purchase and bam! Picked up the car from NY, I think it was about a week after my bday so it was a great present.
Car was just as described, drove beautifully. After a week or so of driving it around in pure bliss I sat down and started going around the car particularly looking for faults to fix...after all, that's the fun part. Did come up with a few very small things that need attention.
First and foremost had to get two new sensors to fix the xenon lamp level error message in the dash.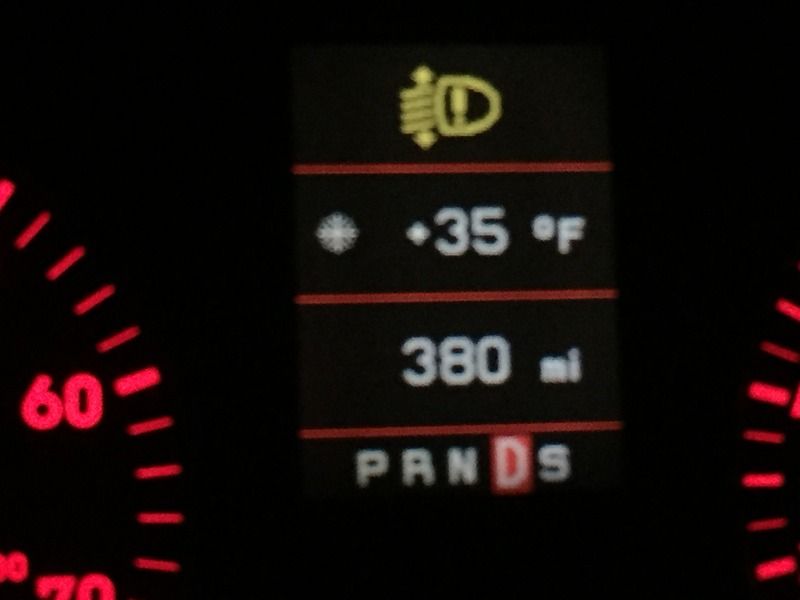 Noticed a few pixels in the drivers side display screen that went out...think I can live with these though.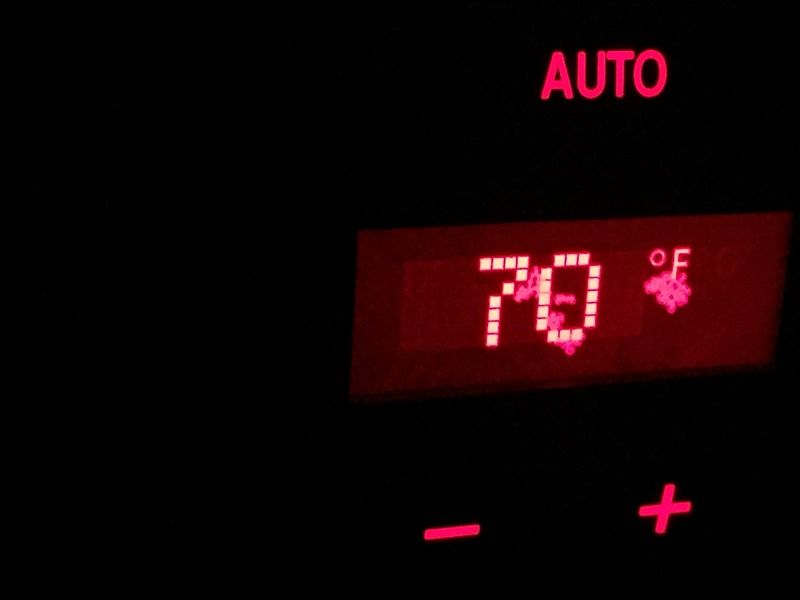 One of the little tabs in the cup holder is broken. Looks like the original spring was lost and someone along the way tried making spring to fit. Rather clever, but the spring tension was different...probably due to the material used...and it kept popping out. I'll have to source another one.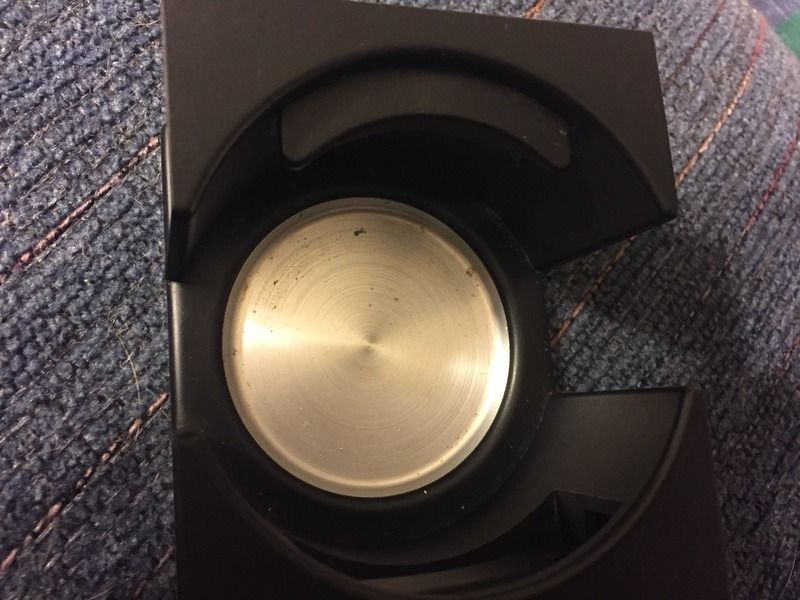 After the maiden drives in snow/ice and lotsa rain I did notice the carpet on the passinger side was damp (when I went to switch out the OEM rubber mats
). So going to do the drain clean on all drains in the near future.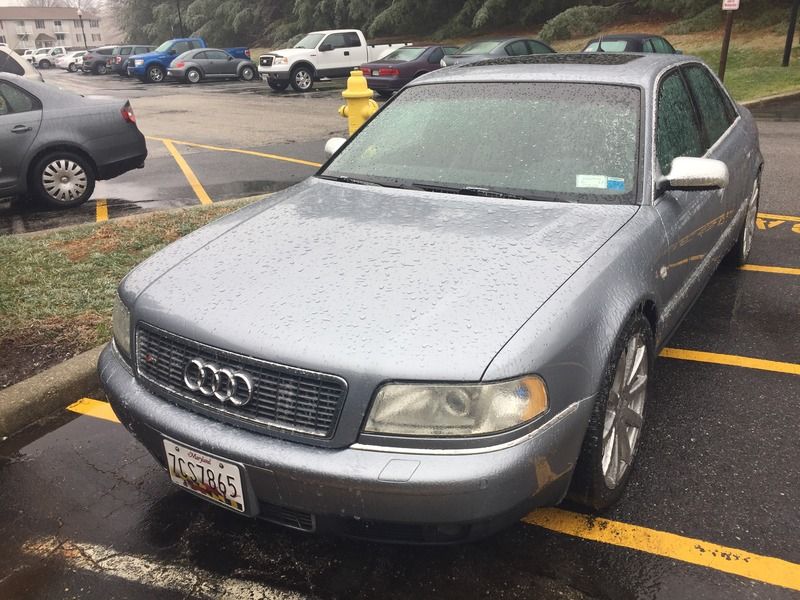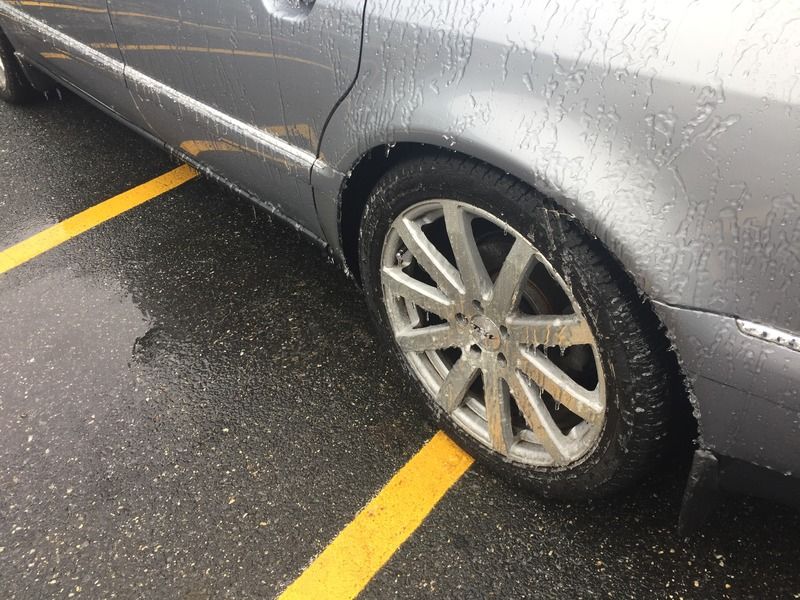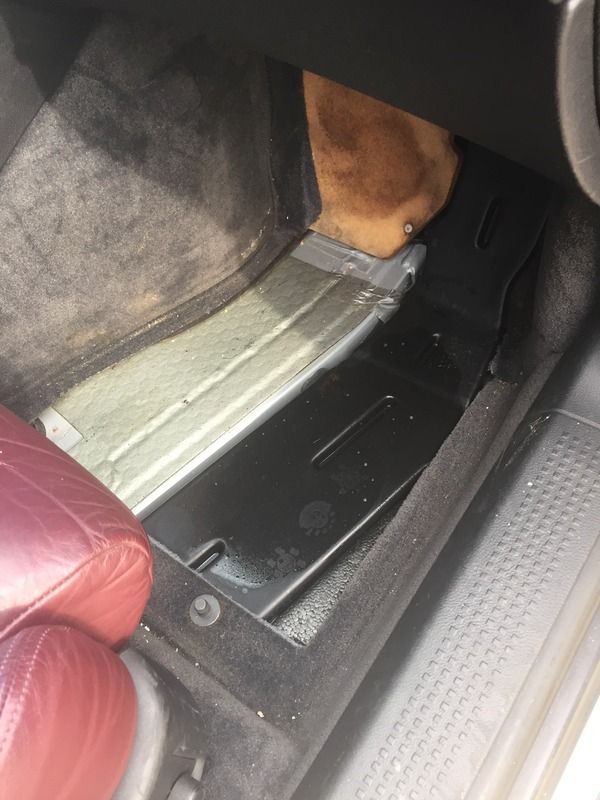 Also noticed that the horn sounds a little dead when I lock the doors.
[youtube]https://www.youtube.com/watch?v=N9r-T7nFFhI[/youtube]
https://www.youtube.com/watch?v=N9r-T7nFFhI
" onclick="window.open(this.href);return false;" onclick="window.open(this.href);return false;
From what I'm told need a new horn so that's been added to the list for my next purchases.
Also,usually at the middle of a trip to work or the store I've tried fiddling with the stock navigation and never made it come up. So one day I guess I'll have to see what's going on. Even though it's not likely to be my first option for navigation it's good to know it still works just in case. Last, but not least, there is a very slight clear coat peel in the drivers side rear quarter. I can live with that but at some point will probably take it to get repaired.
Other than that the car feels great, firm and dependable so far...knock on wood. In the next few months I'll get ready all the OEM parts for an oil change, tune up, trans fluid flush. TB should be good for quite some time still but I may be able to pull off the purchases this year. Depends on how much $ I spend with the other projects...most importantly the v8 Q.
Trans flush next summer, probably a good tune up with all OEM filters & parts. TB should be in the next couple years.
I did already buy a few small goodies
Audi Sport will go in the rear. Chrome S8 will go in the front.
This is going in the glove box
Also I bought the dealer accessories brochure for that year and saw these. Did a quick search and was able to land a full set of 4 for $50 bux! One thing I gotta source is an OEM S8 set of Avus wheels for winter tires so I will put these baggies to use with the winter set.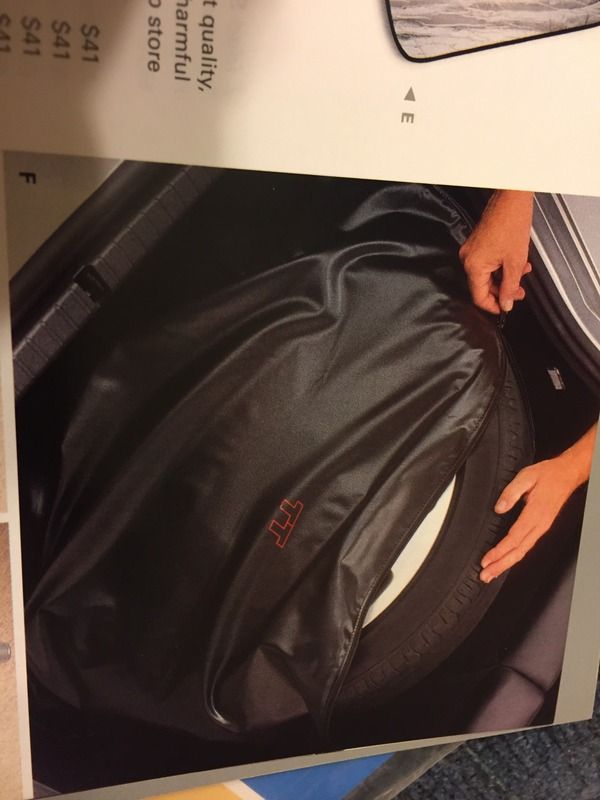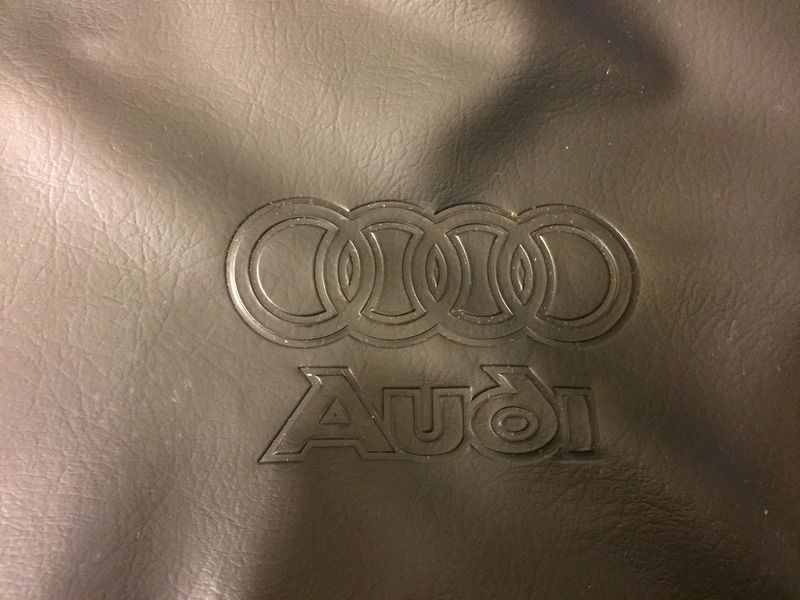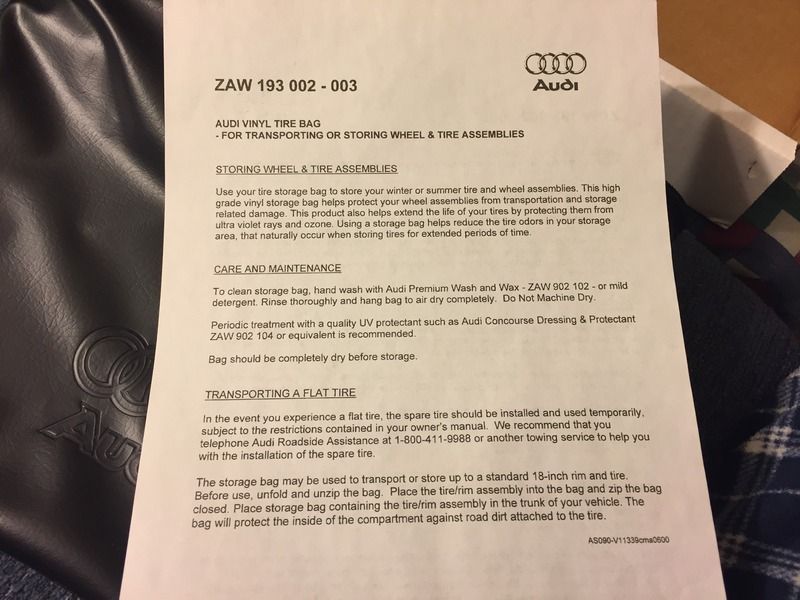 So as time passes I will post here with updates. I do plan to source the OEM 6 speed parts in the future and do the manual conversion. Also want to source the rare european parts: Rear seat fridge, folding tables for rear of front seats, Webasto auxiliary heating system, tow hitch, etc. So stay tuned!