A little update!
I think I got lucky and was able to land a few new OEM parts. I was able to get an OEM pump/hose/harness assembly, a brand new correct bucket for the skinny pump, and another OEM fuel pump. I received the pump/hose/harness but I think that's going to be safely stashed away. I have plans to add the euro OEM Webasto Aux winter heater to my car so when that happens I will have to replace the level sensor and a few other things near the tank...so at that time I'll add this brand new pump assembly too. I will end up reusing my current bucket and the other new OEM pump. I'll tidy up another electrical harness I got from a fellow motorgeeker, and use regular fuel pressure hose to replace my current hose. That, fingers crossed, will get me up and running so that I can tackle the next step with the v8...timing belt job.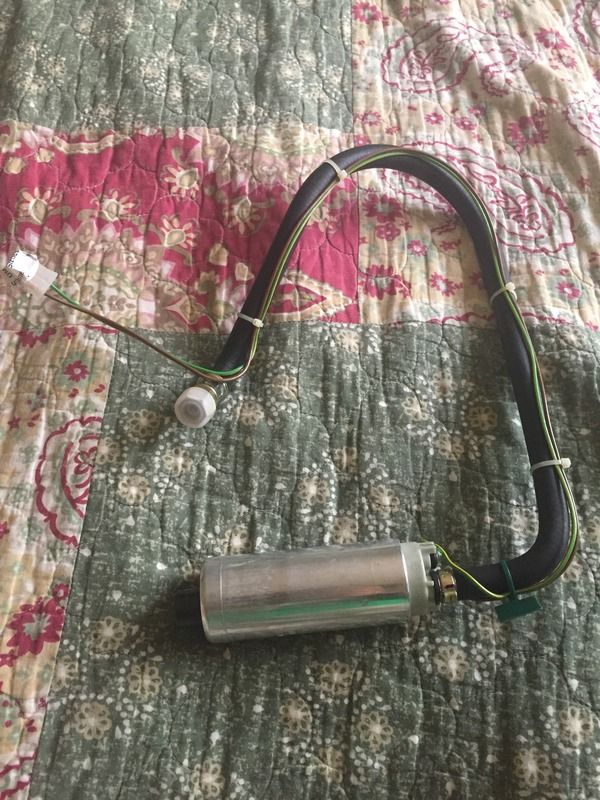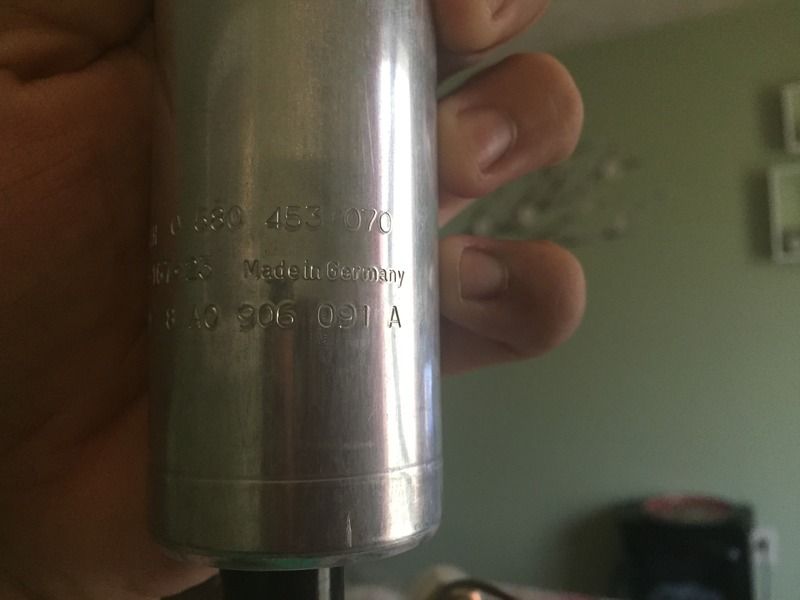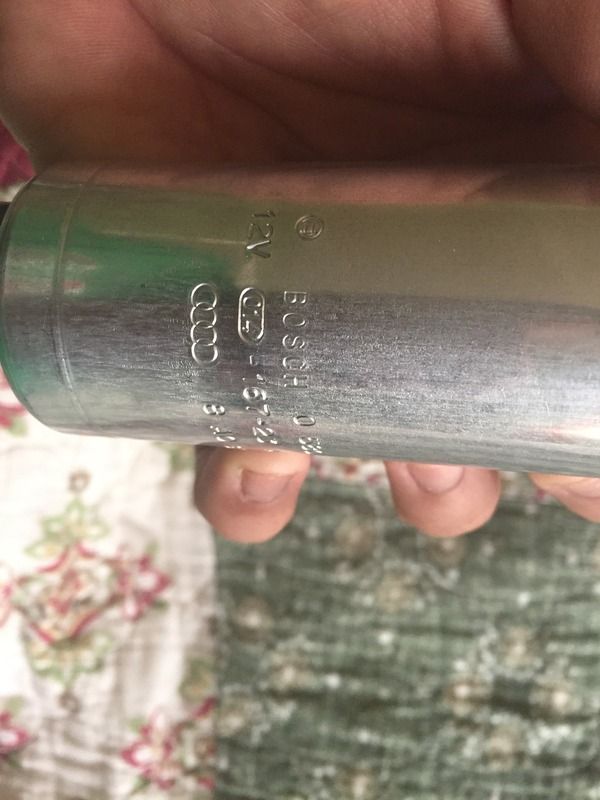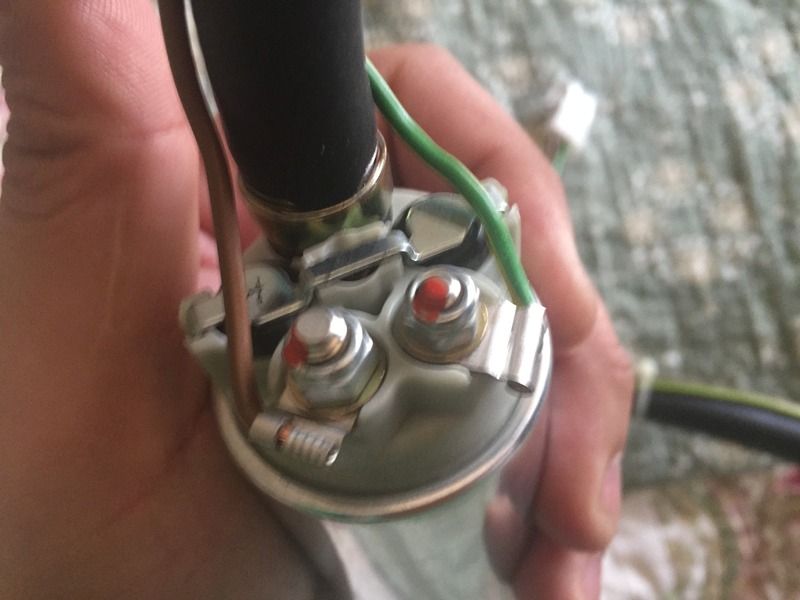 Oetiker clamps!
End fitting fully protected.
Even the electrical harness is covered...and with an OEM VW/Audi Connector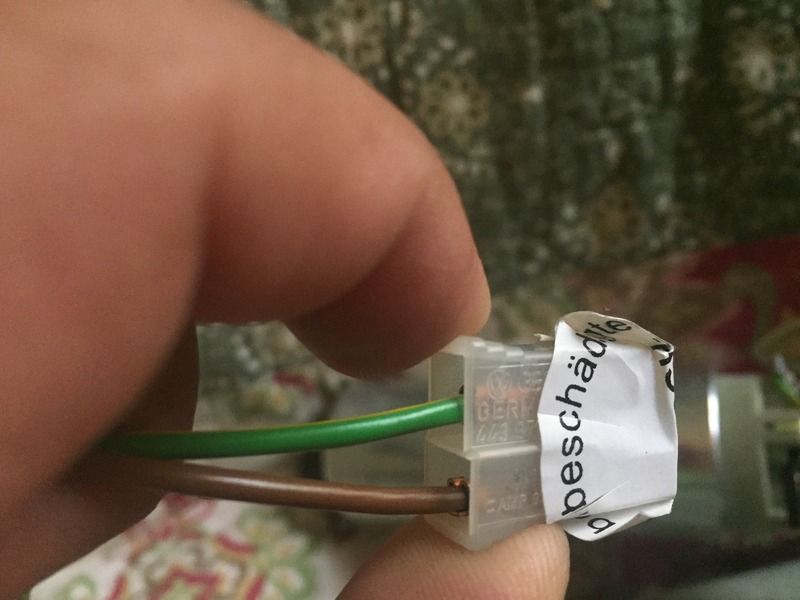 I did find it curious that this pump is VW/Audi-Bosch, the other pump is VW/Audi-VDO. I guess they were both OE suppliers at some point.
Also had time to fiddle with the trunk lock. I ended up getting 2 new replacement locks from Germany a while back. I should have known that due to the price (even with shipping) quality would not be great. I ended up breaking both. I was able to salvage parts from those two and use the housing from my original trunk lock to piece together a working replacement. I don't like the fact that I will now have 2 keys, but at least I can now lock my trunk.
New cheap lock and matching new OEM bushings.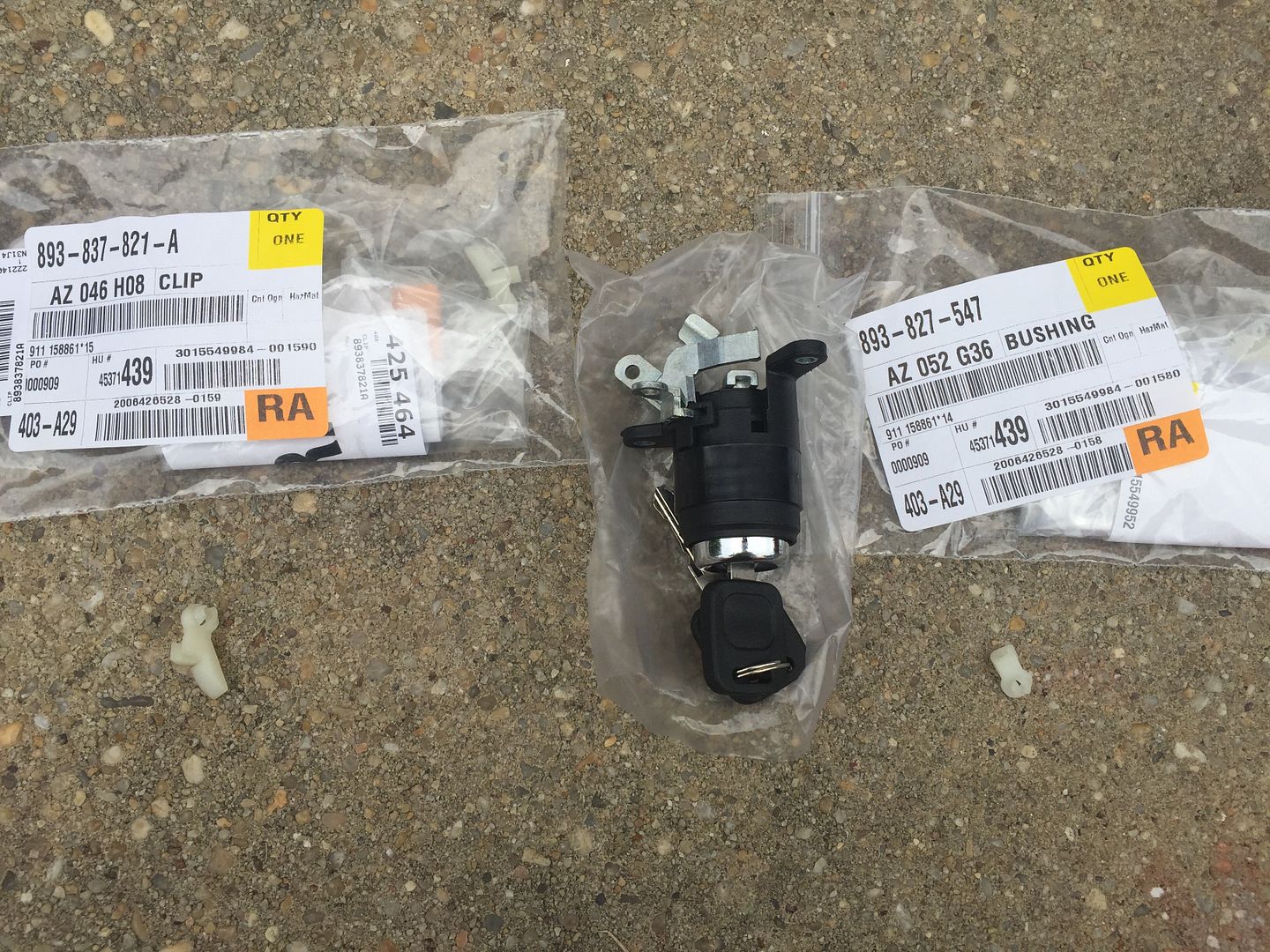 Both stoopid broken cheap locks:
Installed...I'll have to use these pix for reference next time.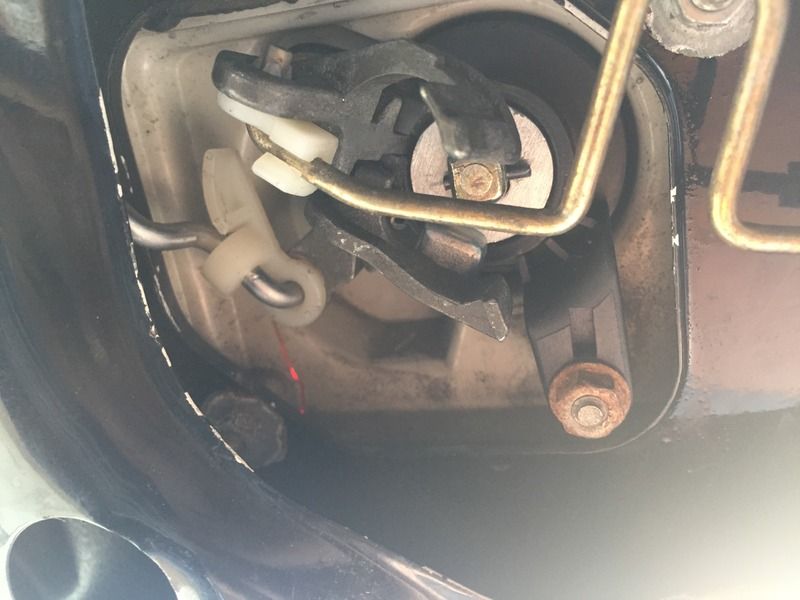 It turns out the small "keys" used by the OEM lock are thicker than the keys in the replacement locks. So I was not able to transfer them in order to keep the same key. I'm trying to source another OEM trunk lock so I can hopefully transfer my small parts to it and keep my regular key. Even though I cleaned all internal parts of my own OEM lock and lubricated with graphite it looks like this is just too much damage for it to work.