Discussion Starter
·
#1
·
It's come time to sell my 200. I've owned it since 2010 when it had about 184,xxx miles. It currently has about 203,700 on the clock.
Car is located in Fort Collins, CO
$2000 OBO
2.2L 5 Cylinder Turbo Engine (MC2)
Dialynx exhaust manifold (rare, no cracks)
Single pass intercooler
Turbo BPV
Intended Acceleration chipped ECU (15-18psi)
034 Motorsport silicone intercooler hose
034 Motorsport silicone water hoses (complete set)
H&R sport springs
Bilstein sport shocks
4x Hella 700FF Driving lights on custom mounts
Audi V8 rear tail lights/smoked
17x7 sport edition wheels on ContiExtremeContact tires 60% tread left
Rally Armor mud flaps
Bad:
Drivers seat is worn and ripped. Patched together with tan colored duct tape.
Intermittent hard starting when cold. Once started runs fine. (CIS do I need to say more?)
Paint has clearcoat peeling on trunk and roof.
Muffler is cut after rear axle.
Comes with 3 volume service manuals (Bentley)
I can take more specific pictures for interested parties.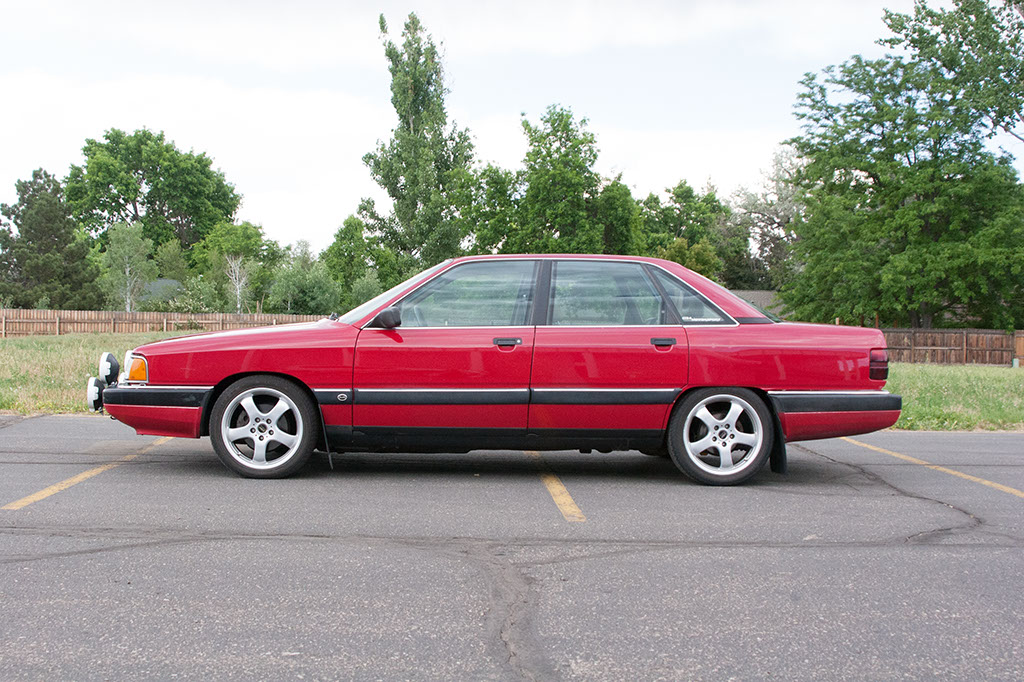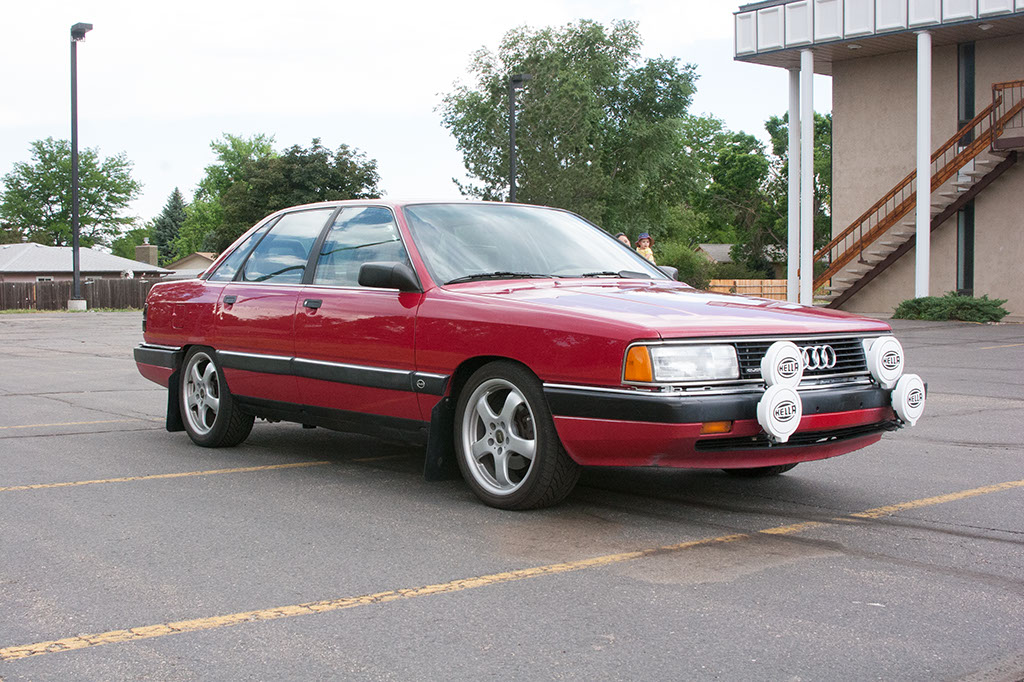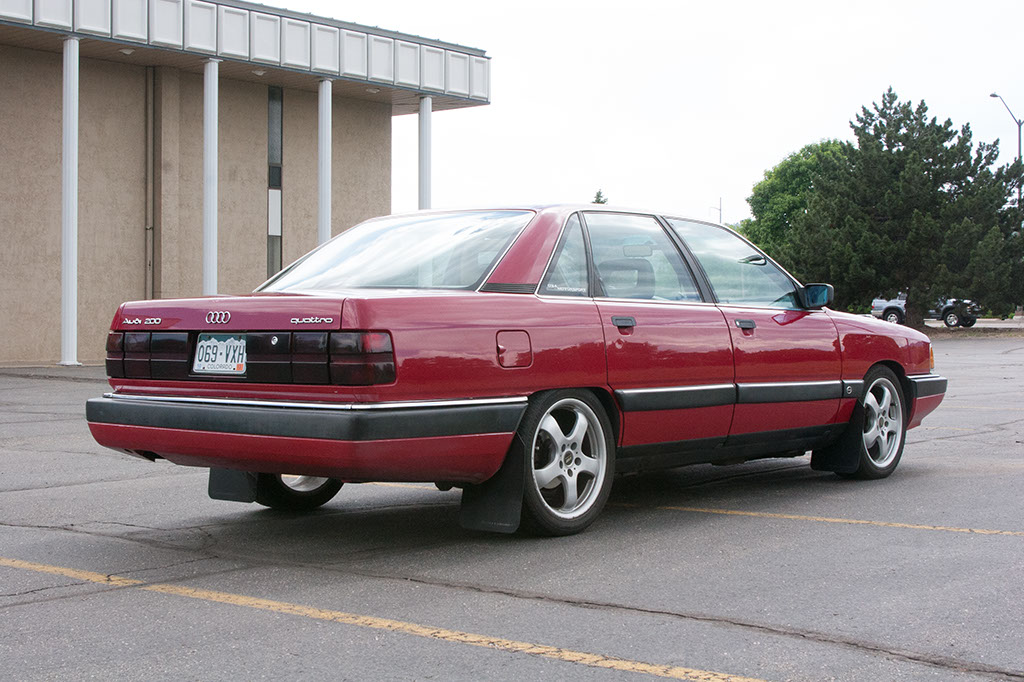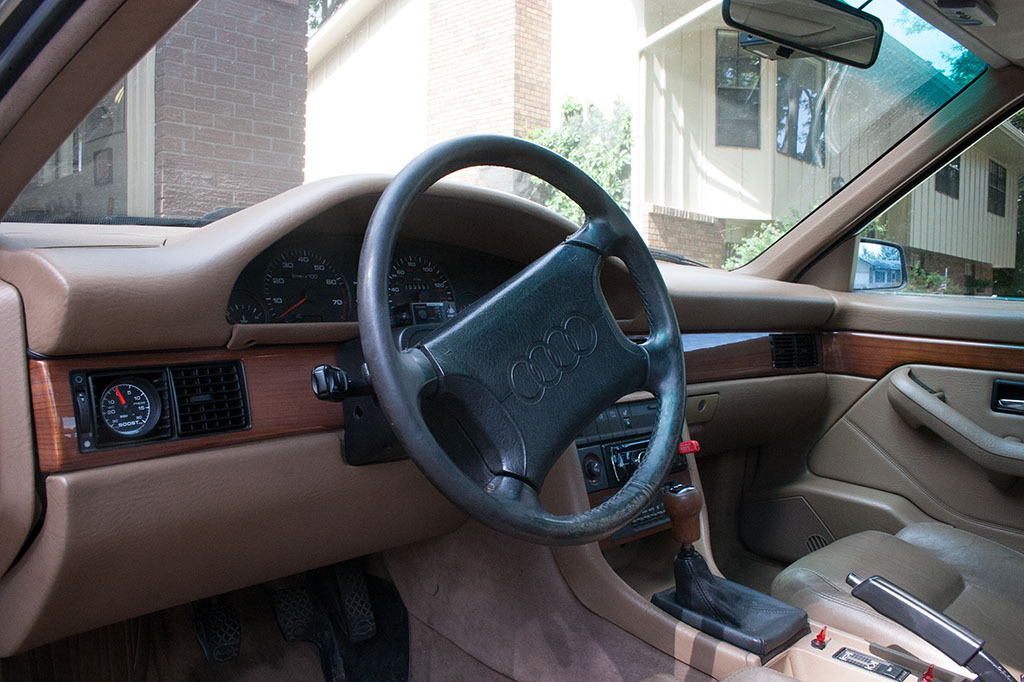 Project thread on Motorgeek:
http://www7.motorgeek.com/viewtopic.php?f=6&t=37948
Service History since I've owned vehicle:
~184,000mi
Replaced Fuel Filter - BOSCH
Timing Belt - Conti
PS Belt - Conti
Alt Belt - Conti
TPS - BOSCH
O2 Sensor - BOSCH
ISV Temp Sensor
Distributor Cap/Rotor - BOSCH
Water Pump
Thermostat - Original Spec
Front Main Seal - Victor Reinz
Head Gasket - Victor Reniz
Head Studs - Victor Reinz
Exhaust Manifold Studs/Gaskets - Victor Reinz
Intake Manifold Bolts/Gaskets - Victor Reinz
Injector seals - lower/upper
Turbo gasket
~185,000mi
Changed Oil/Filter w/ Mobil1 15W-50 & Mobil1 Oil Filter
Transmission fluid replaced - Redline MT-90
Rear diff fluid replaced - Redline 75W-90
Spark plugs replaced - NGK BP6ES
~187,000mi
4x Hella 700FF w/ wiring inside cabin
4x Intermotor FJ135 CIS fuel injectors
15ft silicone vacuum line
Remanufactured distributor
Bosch BPV
3B intercooler
~189,720mi
Mobil1 15W-50 5qt
Mobil1 205 oil filter
Custom heat shield for intake
lubricate passenger rear caliper sliders
Injector air shrouds and gaskets
~193,000mi
Oil change Mobil1 15-50w w/ 205 filter
Rotated tires front to back
Resealed throttle body + cleaned
Resealed air hose outlet to ISV
Cleaned fuel distributor assembly and air flow plate
Reset fuel mix to avg 50% duty cycle
Resolidered ECU connector pins
Resoldiered Dashboard connector pins
Fixed intermittent voltage gauge readings
Reclamped all boost hoses including IC inlet
Replaced coolant expansion tank
Replaced coolant expansion tank cap
Replaced fuel filler cap
Replaced heater core + cleaned heater box
Cleaned brushes on HVAC blower motor
Relayed Fuel pump to battery voltage, installed in drivers side truck w/ 25A fuse
Resealed fuel pump cover and bolts
~195,000mi
New A/C compressor
New dryer replaced.
System charged with R-12
~197,000mi
replaced all coolant hoses w/ 034 silicone
flushed coolant, resealed sensor housing
~200,071mi
Oil Change 5qt 15W-50
Mobil1 M1-205 oil filter
~201,000mi
K&N air filter
5x BP7ES spark plugs
~202,222mi
Replaced stock springs with H&R sport
Replaced front tie rod ends
Replaced drivers side outer CV boot
~202,747mi
Bleed clutch line
Bleed brake lines - DOT 4 synthetic
Changed oil - 15/50w Mobil1 synthetic
Mobil1 M1-205 Filter
New MFTS connector and wiring