Discussion Starter
·
#1
·
1991 Coupe Quattro S2 Conversion:
This car has been sold.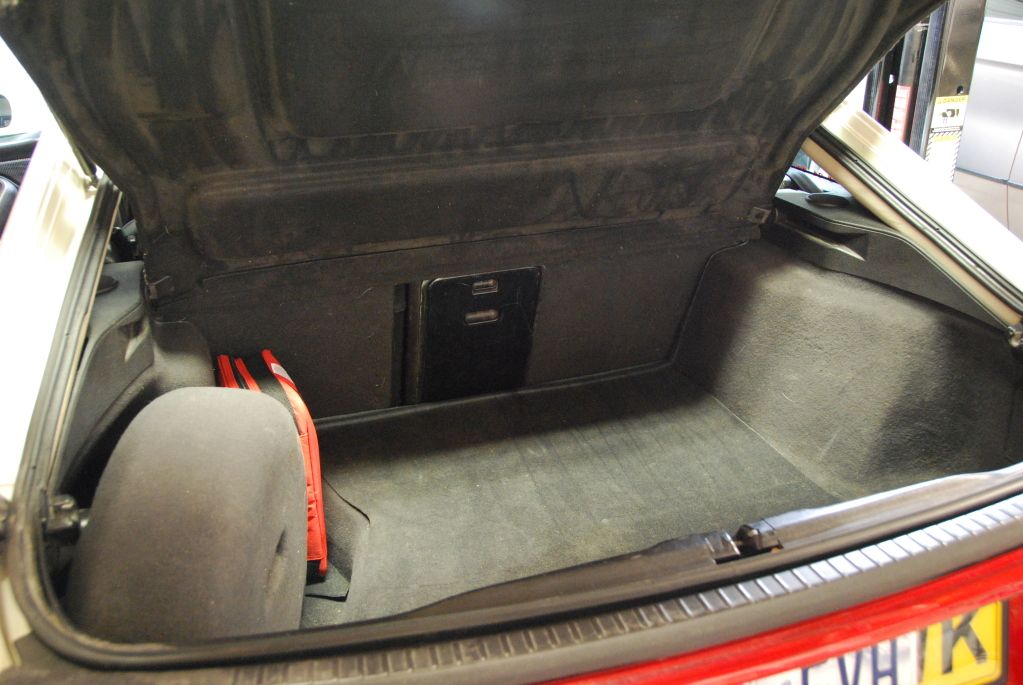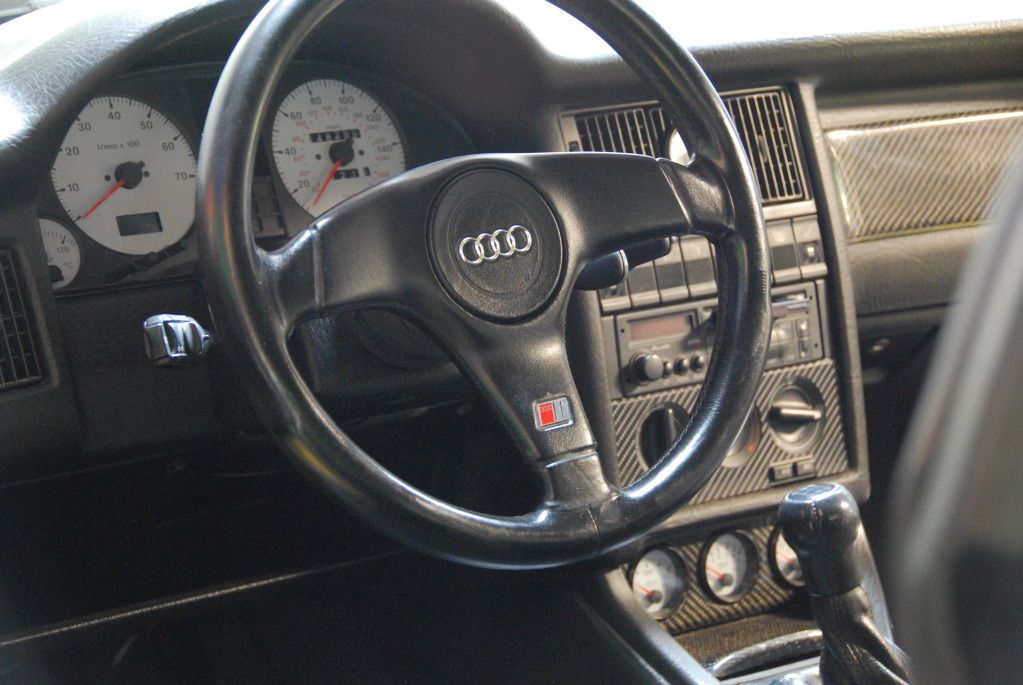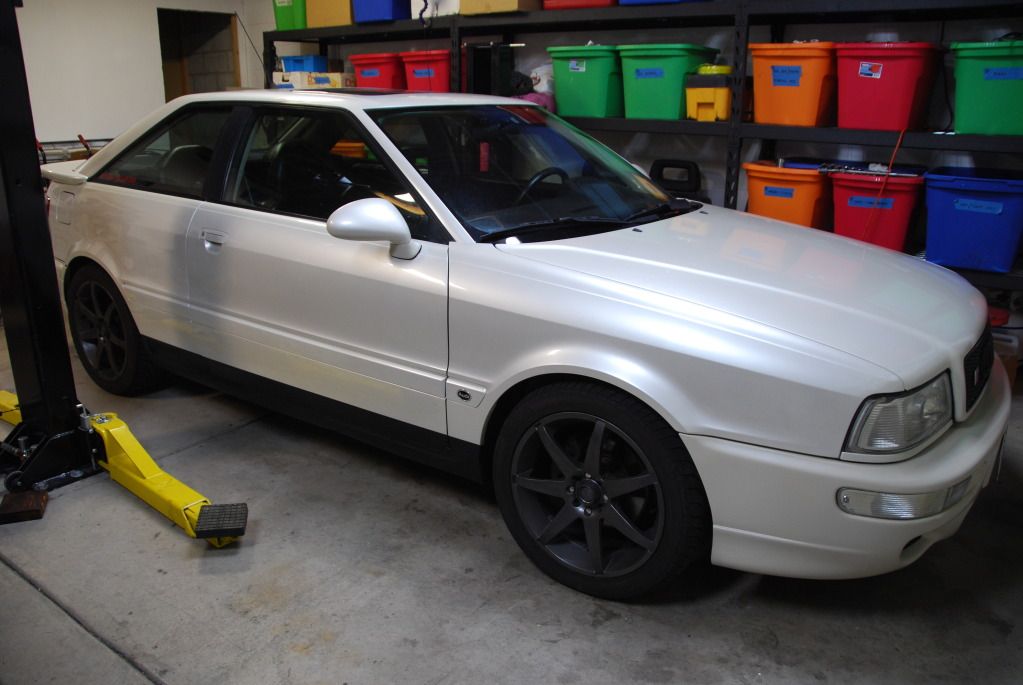 2011: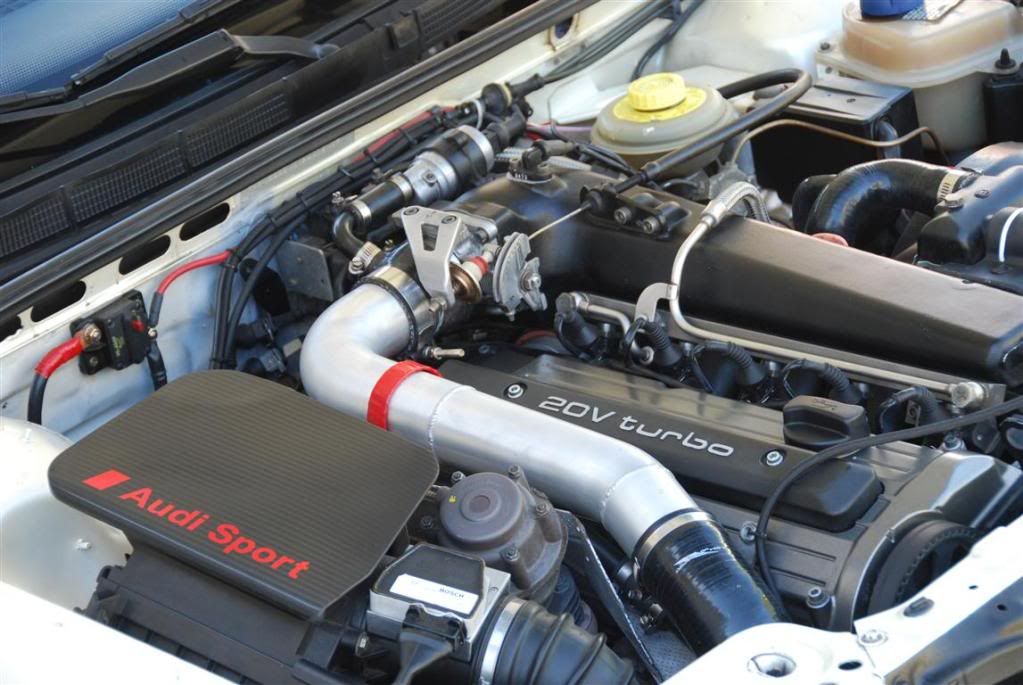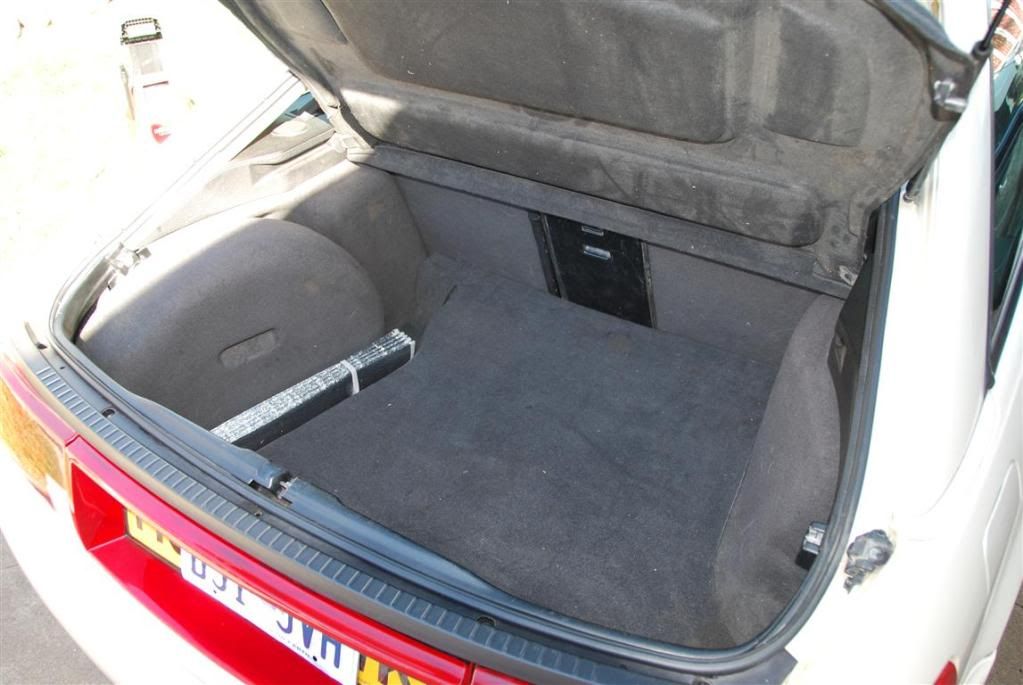 Quick Build Specs:
3B Engine Stock Internals Head/Block
ARP Head Studs/MLS Gasket
IA Stage III+ 277hp Chipset
1.9 Bar Wastegate Spring
Fidanza Aluminum Flywheel
ABY Intake Manifold
ABY Intercooler/X-member
STR Exhaust Manifold
Spec Stage 3 Clutch
500W Fan Upgrade
3" V-banded turbo back SS exhaust w/ race cat
S2 Interior Mods
Manual Climate Unit
H&R Springs
Bilstein Sport Dampers
Poly Bushings
Alloy Subframe Mounts
Density Line Engine/Trans. Mounts
S2 Rear Bumper
Rieger RS2 Style ABS Front Bumper
Euro Licence Plate Surround
RS2 Ellipsoids
RS2 Side Mirrors
AC Delete
Pro-Con Ten Delete
S2 Badges
On the Shelves...:
Strut Brace Mounts
HID/Relays for Lights
Keyless Entry
5 lug hubs
...URQ...
--------------------------------Original post content--------------------------------------
I purchased this 1991 Coupe Quattro in May 2005. It was in decent shape to start off with, but like all of the USDM versions, it was plagued by the hideous USDOT spec bumpers. There has been a fair quality partial respray of about 1/4 of the car. Also, the Speedlines had seen better days, and in a 15" diameter, they just seem way too small for the car. Unfortunately, the 4X108 bolt pattern leaves something to be desired with regard to the availability and choices of wheels.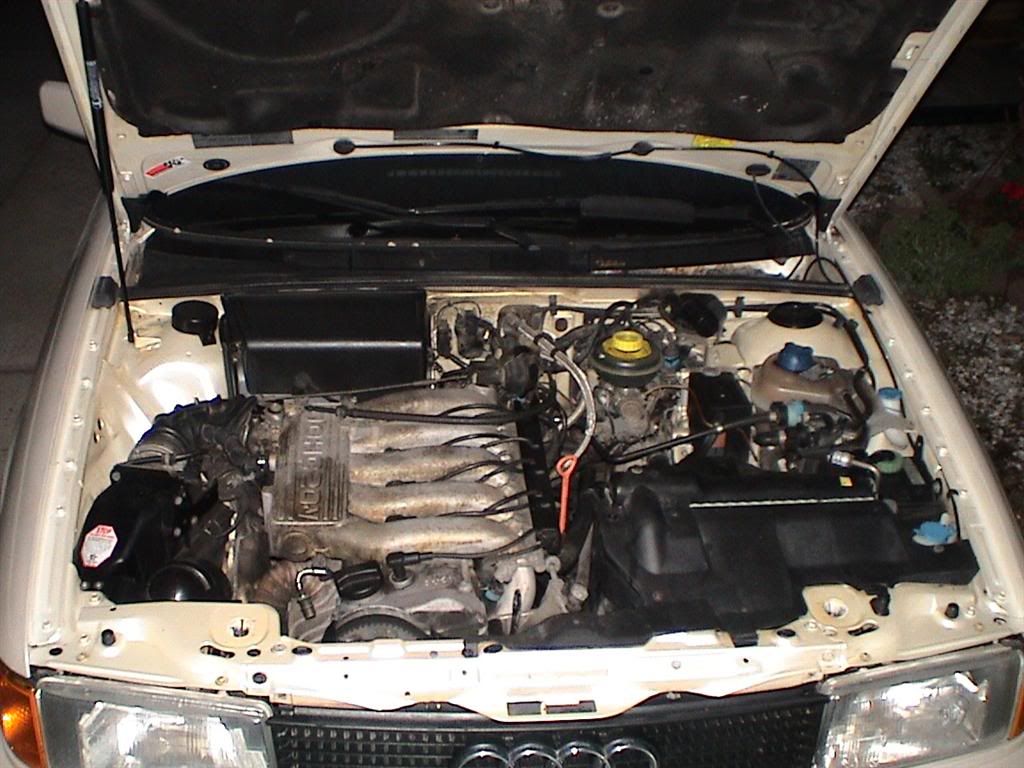 Around this time, I also discovered the B4 hood swap option and decided that was the route I wanted to go to 'update' the look a bit. To my luck I found a European only salvage yard down in Orem, UT that just happened to have a pearl 90 with the parts ripe for the taking. The only problem was that one of yard guys must have pulled a part out of the bay only to set it on the top of the engine and then try to close the hood. Well, it left a little mound barely visible from the top of the hood. This actually wasn't too bad I guess, because I was able to source all of the parts for the conversion for $75. Not bad considering this particular yard thinks that parts like used HVAC boxes should sell for $300. Yeah right. I wasn't a huge fan of the stock grille either, so I sourced a Kamei mesh grill from a place north of the border.
Now I picked up some wheels, which were not my first choice, but IMO better than the stockers and the B4 front end. Then, like many of us have done to save some coin, I picked up the import vision lights and corners and had this thing looking pretty reasonable. I drove it around like this for about a year or so as it was my second car; my 1995 Nissan Pathfinder was doing primary duty. So now we are around November 2005 and I just purchased my first house. This is also a big part of the reason why I am now into my fourth or fifth year into this project. I decided it would be cool to completely remodel my house. The whole thing. All by myself. Including garage. It's still in progress as I also work a few hours a week.
I will keep adding things here and there as there is quite a bit of catching up to do...