Discussion Starter
·
#1
·
Nov. 2012:
<<<<<<<<<<<<<<<<<Original Posting Content Below>>>>>>>>>>>>>>>
I picked this Ur Quattro up last year. I had been looking for a while, and this deal just happened to work out smoothly. It happened to come up during my periodic searches...Houston Craigslist listing (first listing)...
http://www.motorgeek.com/viewtopic.php?p=428779#p428779
"For Sale by Owned, 1983 Audi Ur-Quattro with only 72,XXX miles and in very good condition! 6000obo.

Estimated (1-70) left in the United States! This car was used by Audi in the early 80s and dominated the Rally Circuit up untill it was banned for being too amazing. (no joke, it dominated every single vehicle that was in competition with it.... oh lets face it there was no competition for this state of the art car back then) It is All-Wheeled Drive with power windows and doors, and even a differential control knob located on the INSIDE of the car!

The car has very little rust on the body and undercarrige of the car. Interior is in pretty good shape too, only a couple minor cracks in the dash, no rips in the leather seats. The car is white will a little over/under 76,000 miles (I mean by hundreds, not thousands, there is less than 73k on the odometer right now) It DOES NOT run. Back seat/stereo/speakers were all stolen some time ago. The car has been sitting for the better part of 8 years but before myself there was only 1 owner and it was regularly serviced by Audi and ran flawlessly untill he had to park it. The car needs alot of attention and money than I can give it. As far as I know it needs a FULL fluid and gasoline flush and a new battery and it should fire right up. Here's your chance to own a really rare, historical and all original piece of rallying history!

Email me for pictures of any part of the car you would like to see (undercarrige is going to be tricky seeing as I lack a car lift)
and I will try my hardest to get the angle/shot you desire. My email is XXX
6000obo, NO TRADES, CASH ONLY!!"
6K was too much, but it was listed about a week or two later for 4K. Then the negotiations began and it ended up on a truck to SLC.
So, I had the car shipped from Houston, TX to SLC, UT. It was not running, but very complete and with virtually no rust. It also happened to be my favorite urq color-Alpine White. It supposedly had been sitting for about 8 years.
I spent a few hours at some point last summer cleaning it up a bit…
At first, the plan was to just give it a minor restoration and get it running on the 10V. The condition was unknown, but didn't take long before to realize the bottom end was seized up. I was still on the 10V train of thought as I started to tear into the engine bay…A few hours later, the 10V was no longer a consideration as there was no way I wanted to work in an engine bay with CIS and 10V.
So, a built 20V it is. The goal for the car is a clean update (fuse box, updated interior, all new wiring), about 500whp backed by an 01E, AC with newer components, 2 piece suspension with coilovers all around. That's about it. Focus on reliability and maintainability by upgrading from many of the NLA related problems.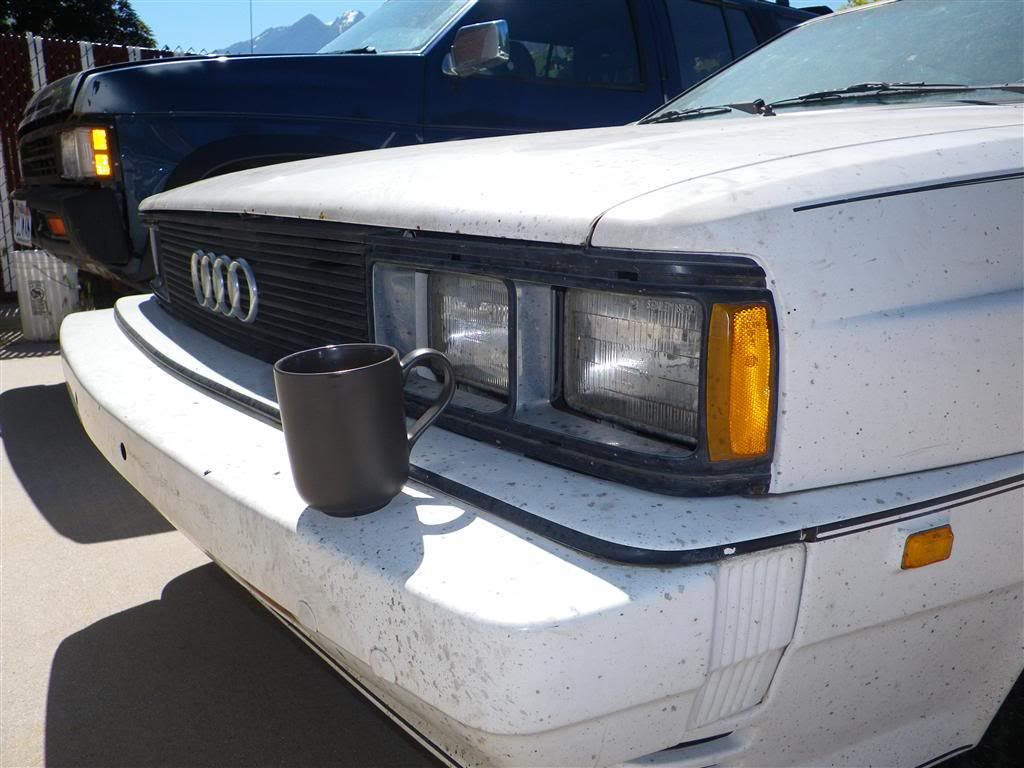 Oh, I may tuck the bumpers and such. I have enough large shelving around. That was open air transport dirtiness all over the place.
I have spent the last year and a half since I picked this thing up planning and gathering pieces. I am finally to the point, with the eS2 mostly wrapped up, where I can start to move this thing forward.
Part of the parts gathering was picking up an AAN longblock. There are obviously a few ways to build a 20VT, and this was my choice to start. I have a whole 7A as well to utilize from the CQ, as it was replaced by the 3B.
Pulling apart the long block to begin the build-up showed a few issues. The AAN head was badly cracked around the plug holes. About 7 threads deep on that one shown; maybe fixable, but for now it is a spare on the shelf.
That is a chance you take when picking up a turbo head-luckily I had a backup plan. The 7A head will now get some love.
Fits like a glove…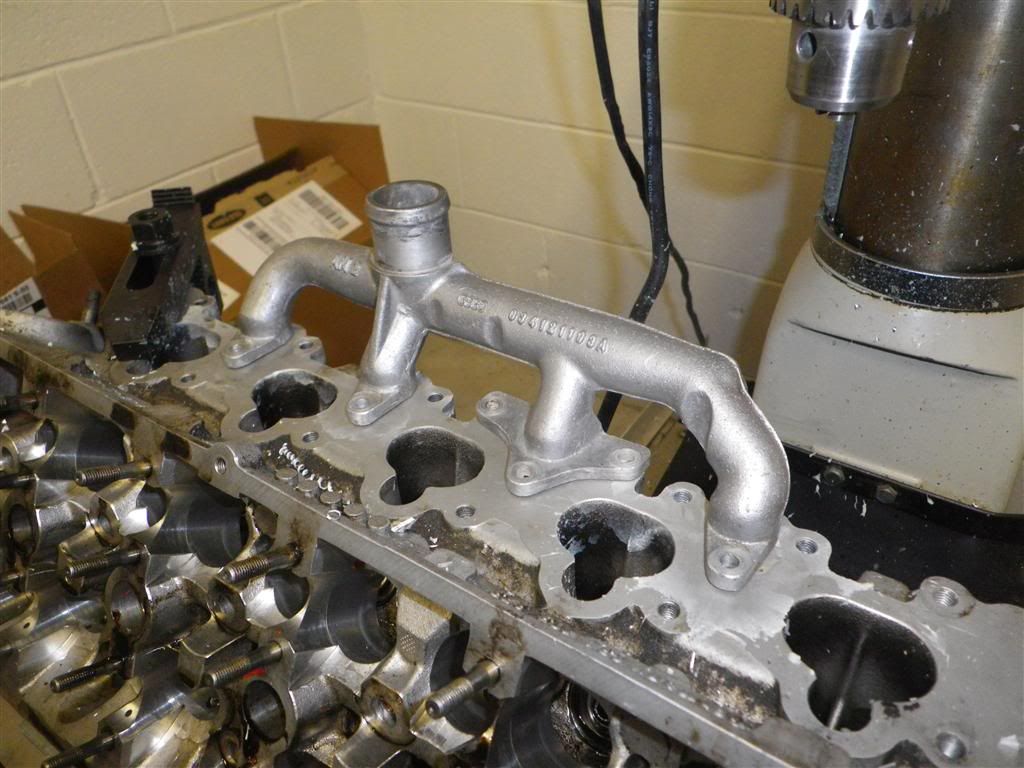 The next thing is to move the car into the garage and pull all of the running gear off. Then I can clean up the shell and start moving forward on getting the suspension built up and test fitting for the motor and tranny installation. There is also a bit of wiring to do…