Discussion Starter
·
#1
·
I am now a multiple audi owner! My 93 90Q has a friend - a 94 Cabriolet
Brought it home yesterday from northern Ohio.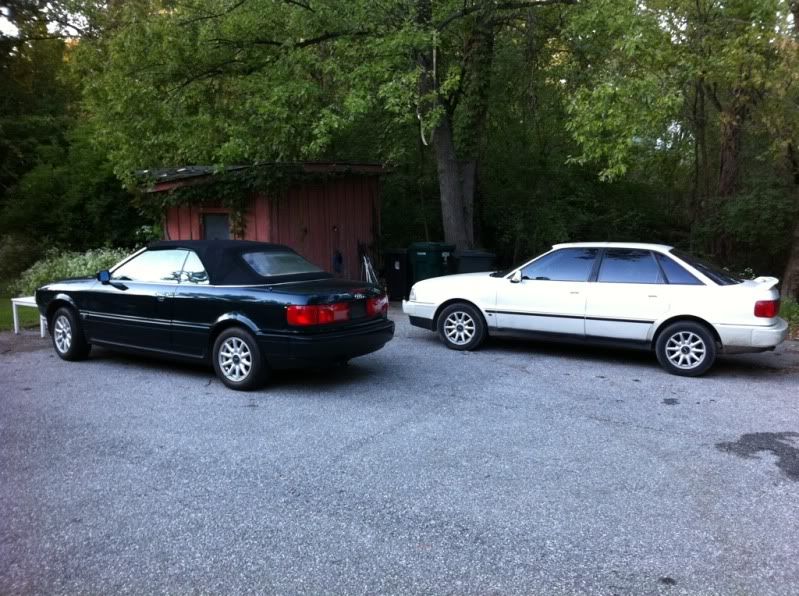 I had trouble finding the right combo of rental truck and tow dolly but I think I found the best scenario with Enterprise Truck Rental ($80 per day unlimited miles) and a UHaul tow dolly $50 or so. UHaul wanted $0.99 per mile for their pickups and at about 500 miles it was a no go.
Anyway, it was advertised as a cab with a seized engine so I found a direct replacement 2.8 12v v6 (AAH) last week and pulled it before anyone could monkey with it.
It came from a 93 90s FWD with 105,000miles that was in pretty good shape.
I got it out of the truck at home by way of my tree...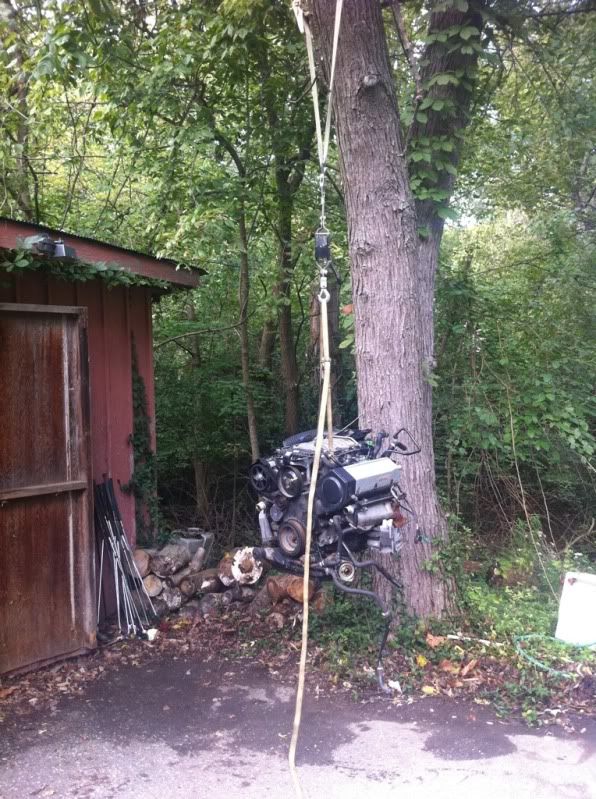 It is now in pieces in my basement for disassembly and a thorough cleaning...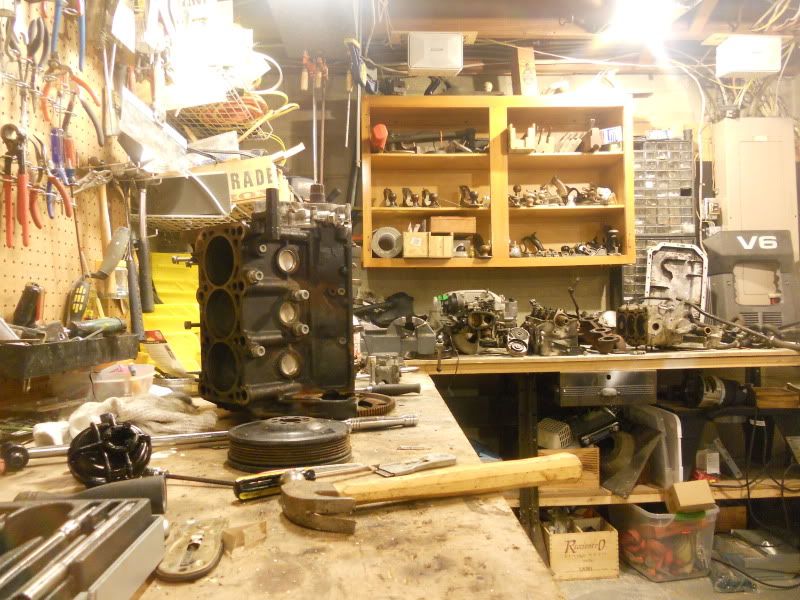 Today I got the new car unloaded and started taking it apart. Once I got the radiator and fans out I was able to access the crank bolt. It does turn though it's not easy.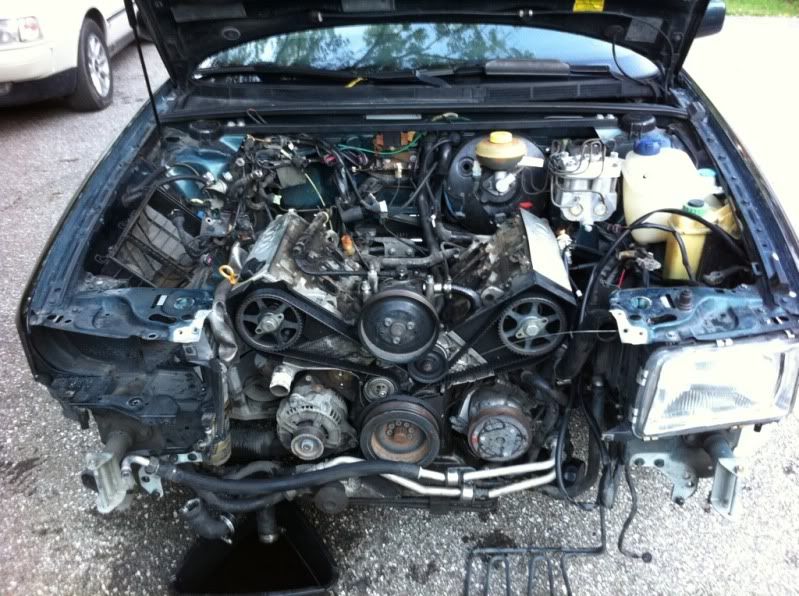 I can only assume that there is something wrong internally but that the engine isn't actually seized. I'll find out soon enough. I plan to pull the whole thing this week and do some further investigation.
I should mention there was an accident loading the car onto the dolly. We steered about 3 inches too far left and ripped the underside of the bumper off. What a great excuse to find a S2 or RS2 bumper. That's why there is no bumper in the photo
If there is any interest I'll continue to post. I'm fairly new to this stuff and this will be the first engine replacement I've done.