Discussion Starter
·
#1
·
im building a ghetto 20VT using an NG bottom end from an 88 audi 90 and the head off of my AAN engine. i've already read that i should have valve relief's machined into the piston tops which i have covered. what im wondering is if which rod would be stronger for this setup, the AAN or the NG? i realize i have to drill out the hole for the oil return in the block, make the notch in the bell housing end for the crank sensor, install my AAN oil pump, drill and tap a few holes for the AAN timing belt tensioner and thats about all i foresee. anyone else know of anything im missing?
The NG bottom end and rods/pistons.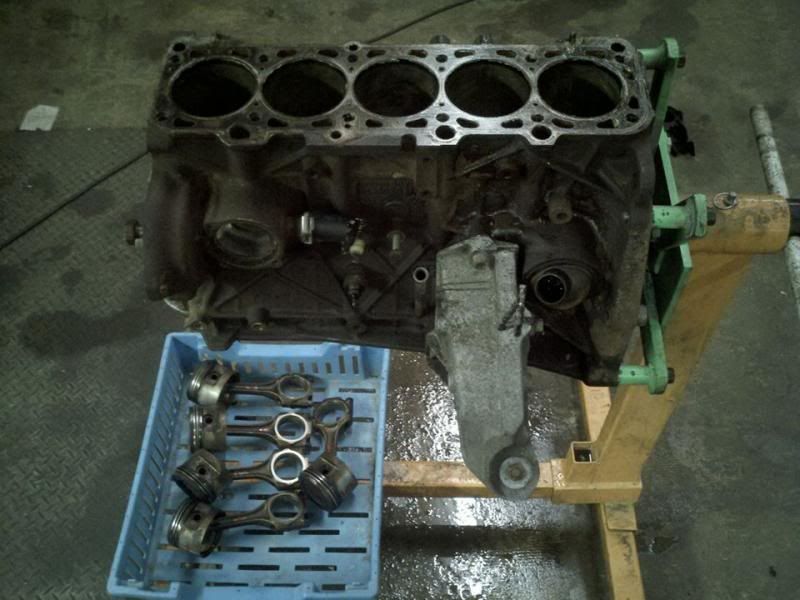 the rods and pistons all numbered and ready to go with my brother to the machine shop.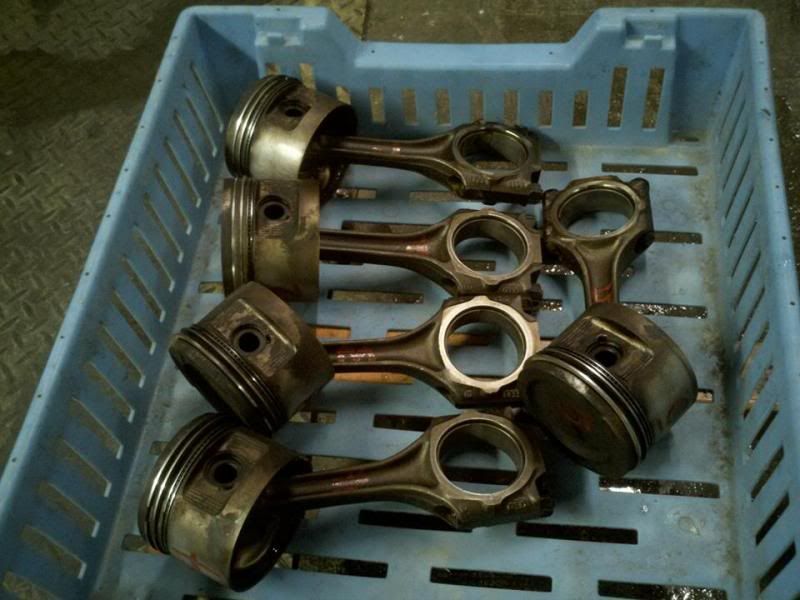 The ANN installed in the car. the AAN spun a rod bearing and chewed up the crank.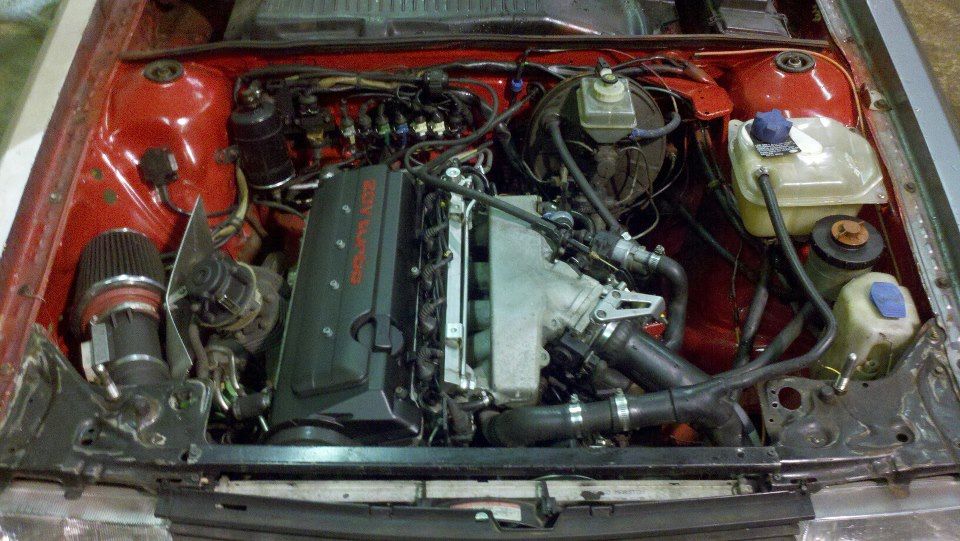 My 4000 quattro. trying like hell to get it back up and running for winter.