Discussion Starter
·
#1
·
Hello all, kind of new to the site. I've been registered for a while now, but really haven't contributed too much, until now.
My name is George, and I live right near Buffalo, NY. Winters are fun here so have an AWD Audi is a must. But that's not where I started. VWs came first and I am gradually turning over to Audi's only.
As of 6 months ago I had a B5 A4 with a build motor, GT30R and supporting mods. Problem was that I was dailying it. This was my first big turbo car, and I had a lot to learn about how some seemingly simple things could be so crucially important. Needless to say I had some troubles and in the end decided to swap my motor into something else. That happened to be an 88' Audi 90 that I got from a friend. He had already put a stock AEB motor in there, which was a lot of fun, but bigger is better and so it began.
I'll post pictures in chronological order….
The day after it came home: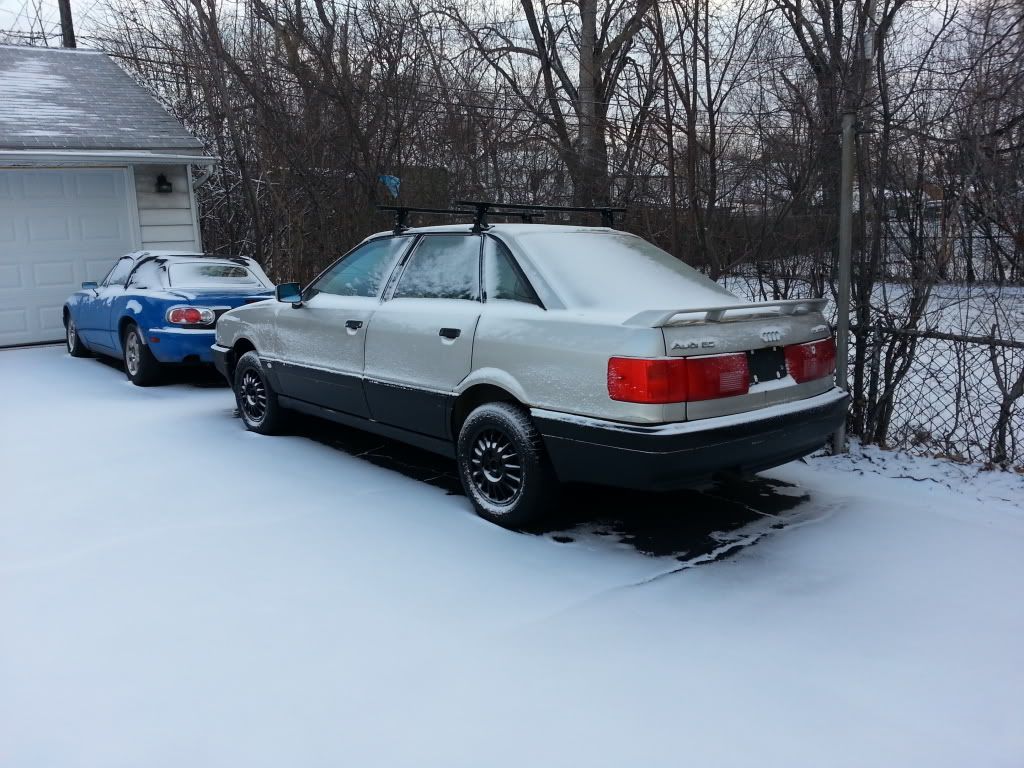 I was impressed with how clean the interior was for a car that had been rumored to have near 300K on it.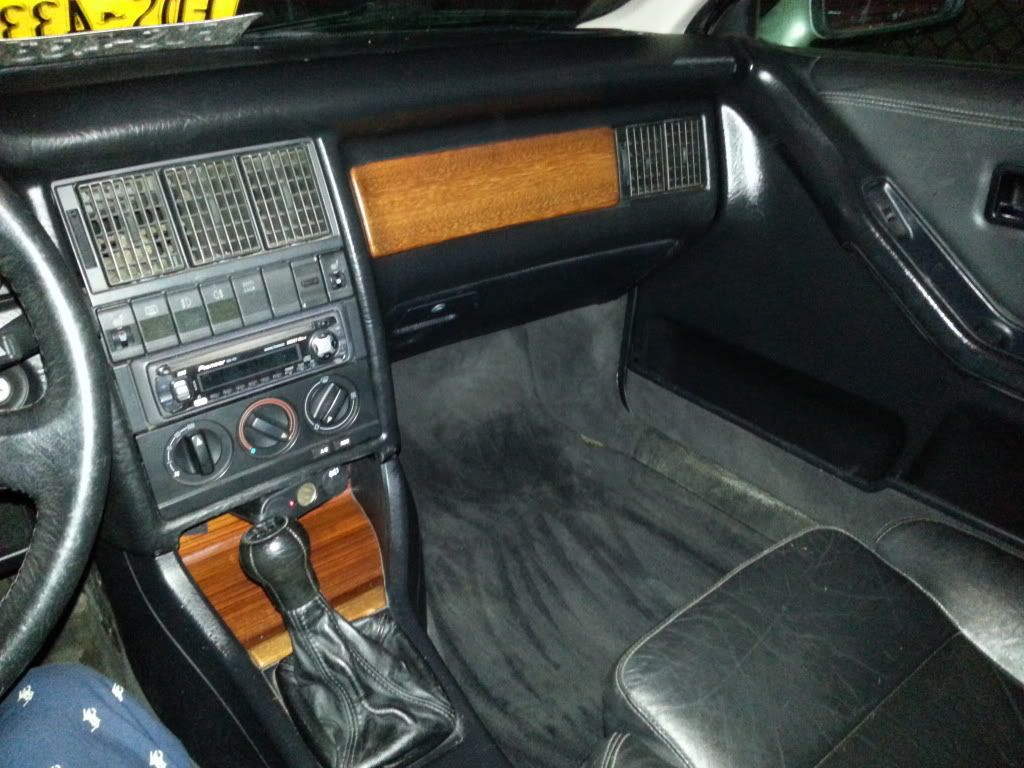 At this point I was dailying the 90 and the A4 was sitting in my garage, in pieces. I came up with this general list:
Comp 5858 Billet Compressor
SPA manifold
Chris Tapp 870cc file
Treadstone TR10
Southbend Segmented Ceramic Pucked Clutch with HD Pressure Plate
Motor (already built)
2L stroker
IE Rods
JE Pistons 83mm 8:5:1
ABA Forged Crank
Full Supertech valvetrain + all the goodies
The motor ran well in my A4 but with the help of a freind of mine we went through it before swapping it. This was my first time using Plastigauge and really getting into a modernish motor so I was pumped. All the clearances looked great, as well as the bearings. The inside of the motor was absolutely spotless.
I'm keeping the stock trans for now, but I picked up a 01E from a B6 A4 3.0 for when the time comes. It needs a bit of attention but I will cross that bridge when I get there.