Discussion Starter
·
#1
·
Yesterday I went and bought myself a 81 VW Caddy. I heard my friend had one for sale and I decided to buy it after I said screw it to the Genesis. I picked it up for 1k. It has the 1.6 diesel engine with a 5 speed transmission. I have a good bit of plans for it already and I can't wait to start messing with it. I wanna dump the truck down low and drop another engine in it later on but right now I'm getting it fixed and killing rust.
She had a tool box in the bed. Wasn't my cup of tea so I took it off.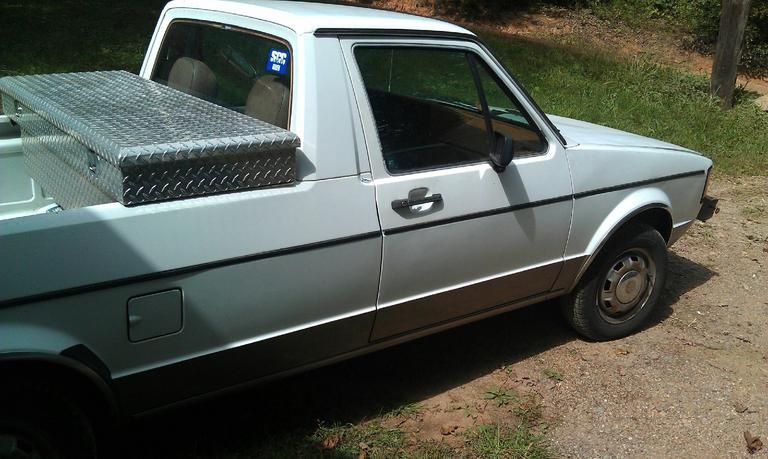 She needs a new hood and a paint job but she don't look to bad.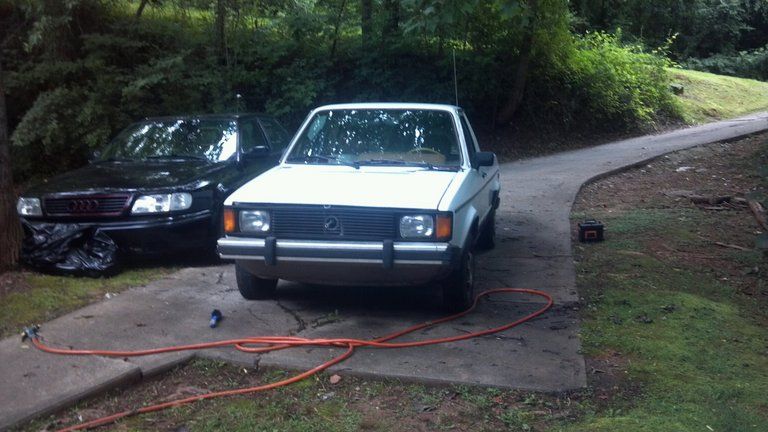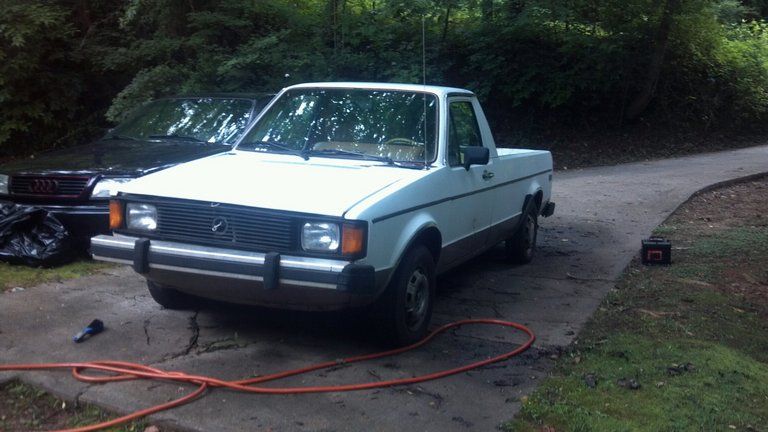 Cleaned out the truck bed but still got a lot to do. after I kill the rust I need to get it coated in rhino-lining.
The interior was meh but I was gonna redo it anyway cause I was gonna pull it out cause they were bad for rusting the floor boards.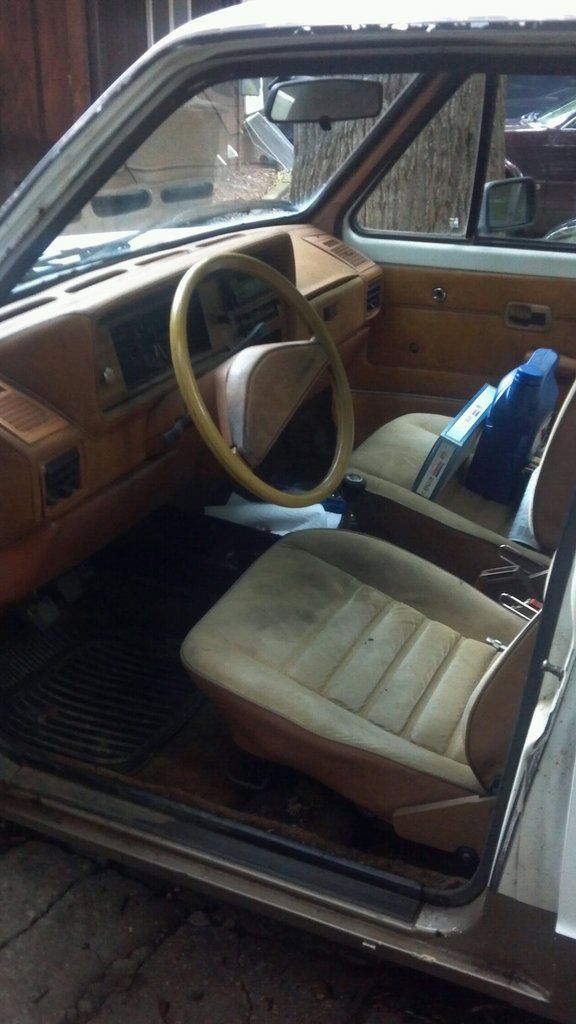 Cleaned the engine up and changed the oil and filter but I gotta replace the bolts on the intake cause there were none.....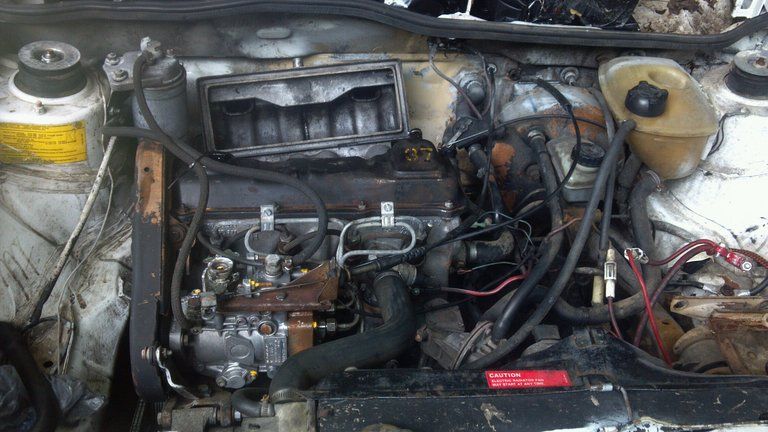 So the past few days been tearin shit up and finding rust. I knew I was and I thought it was going to be more so I'm glad. I am for sure having to patch some panels but nothing I haven't done.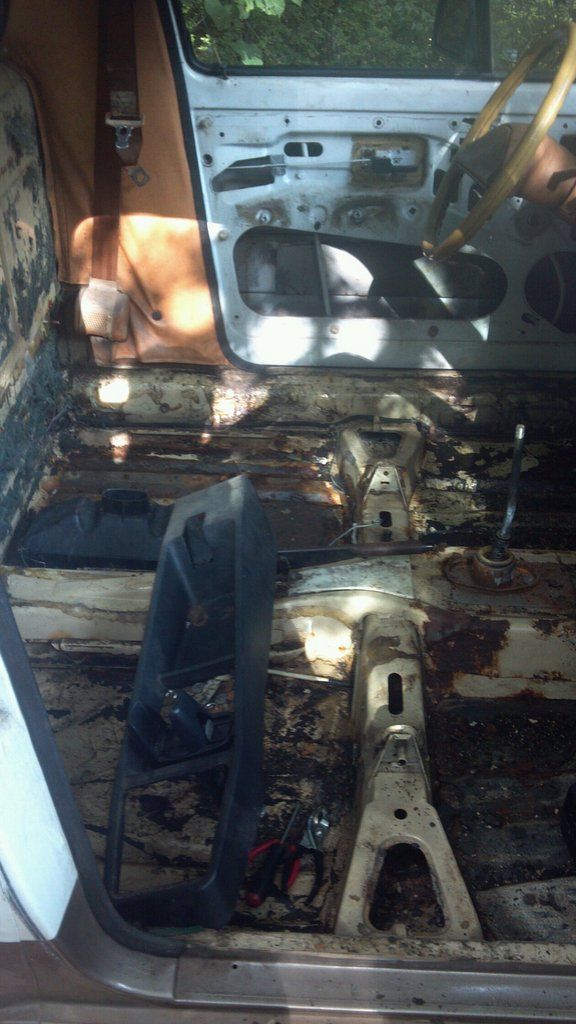 Got some 3M adhesive remover and that stuff works amazingly well. Sadly it's 16 something a spray can.....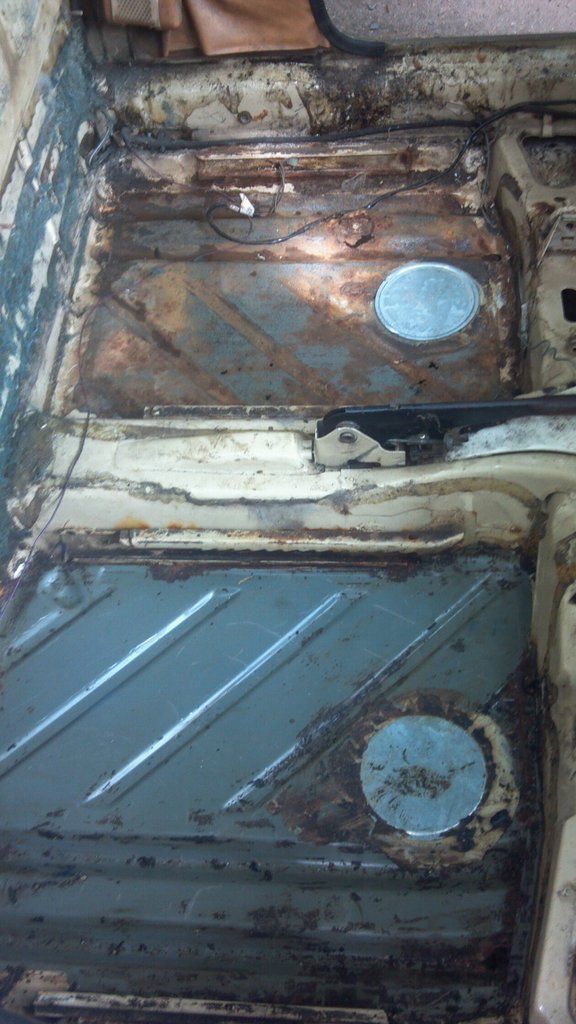 These are the seats I am putting in the Caddy.
Love these old school Recaro's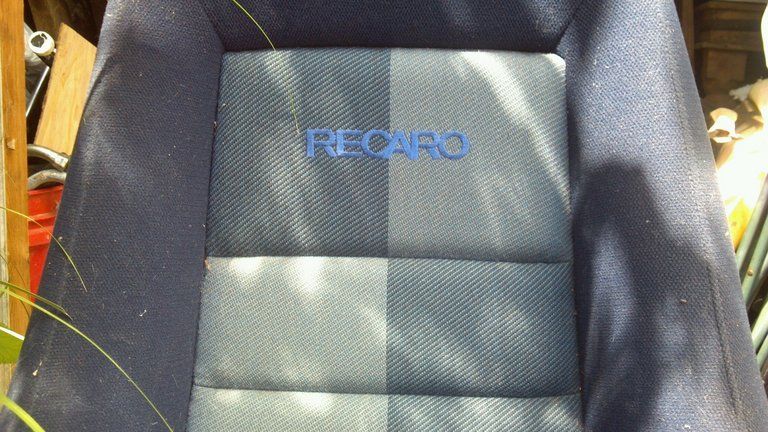 Also just bought another Caddy pickup for 500$ came with a lot of spare parts and sheet metal I need.