Discussion Starter
·
#1
·
This URS6 avant showed up at my garage with a severe water issue that caused the ECU to fry, the immobilizer/central locking module to crap out, among other things the ECU connector is so corroded that the wires broke off of the back of the connector, the paint is worn off the roof, the front bumper cover is missing the grill's and is partly broken, the glass is cracked on both headlights, it has some rust as the paint is scabbing in some spots, the interior is like a 7 out of 10 and havnt heard it run yet so any of the mechanical aspects of it i have no idea. it did run and drive up until the passenger floor flooding. the thing has 240,000 miles on it as well. only modification is that it has bilsten shocks and H&R springs on it which was done years ago by the current owner. i told the owner that i've always wanted one of these cars and he told me he'll sell it but he wants to put 50,000 more miles on it first. this thing is and has been a work car which means it gets driven ALOT. anyhow im trying to figure out what it is worth in the real world because kelly blue book says its worth like 12,000 still. i've seen them in this shape go for a 1000.00 to 3000.00 before on audifans.com. i understand there was only 300 of these imported as well as i have another one thats a friends stored in my shop thats still in show room condition with barely a 100,000 on it. anyhow what do you guys think its worth as it sits?
here's a few pics i took of it.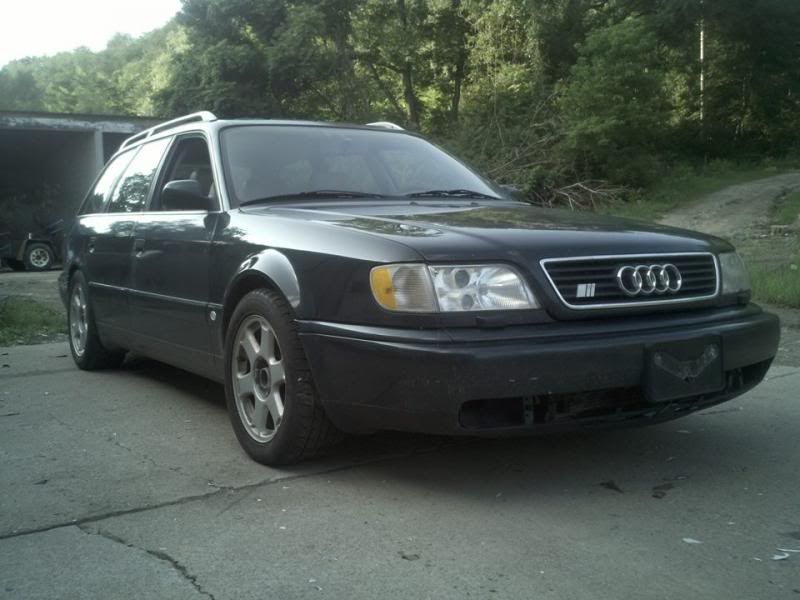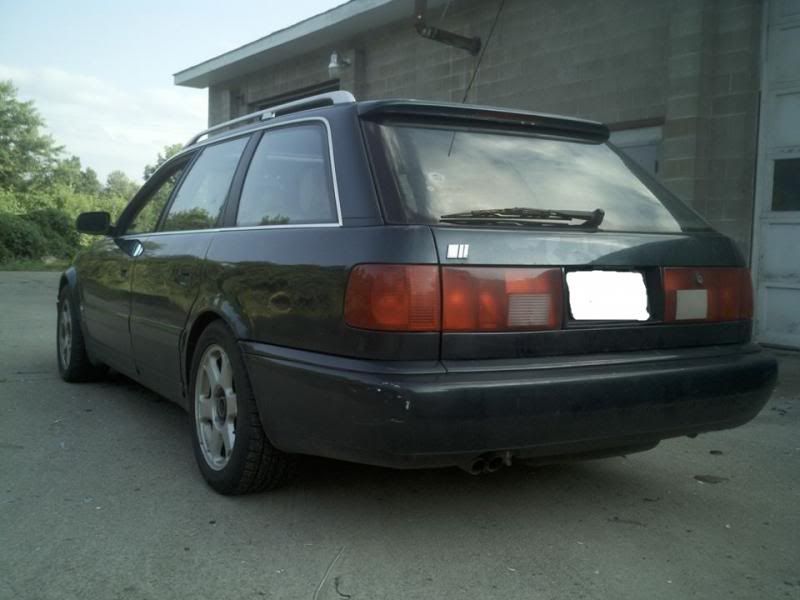 I've has a set of porsche twists sitting that i tried to sell with no luck so i tried them on the S6 avant. i like it but i think they need a slightly larger tire size. there's a 205/40/18 on them now that i didnt put on them and i think a 215 or 225/45/18 would make it look perfect. a set of porsche brakes in front would fill out the wheel nicely too.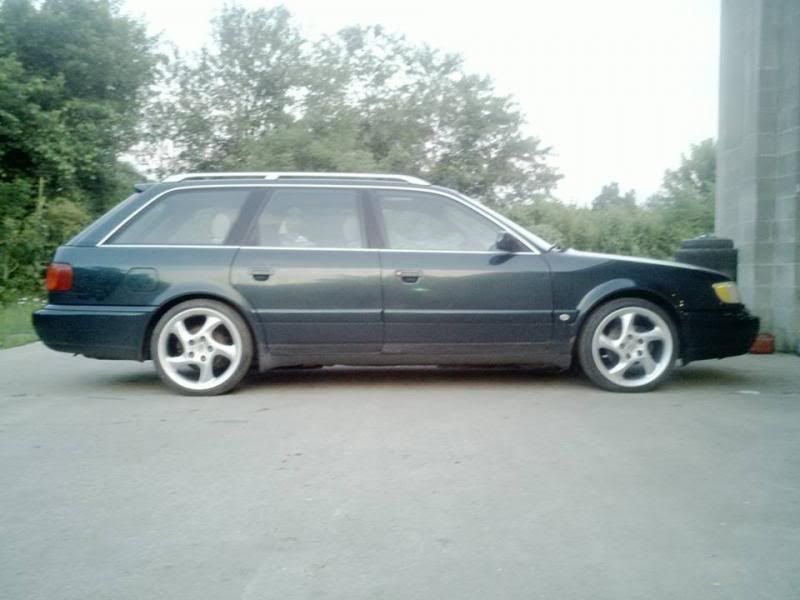 as for when i take ownership i plan on removing the tan interior and installing 93 S4 black interior with the carbon fiber trim as i have a whole S4 parts car, throw some tint on the windows, i want to switch out the rear end with the S4 one so i have the manual locking rear end, do a stage 1 chip set, build an intake but i'll probably just put a K&N drop in for now, build a nice sounding 3in exhaust, i have a 31X12X3 universal front mount intercooler that i'd like to install to utilize the missing bumper grills but i do have the aluminum cross over pipe and aluminum end tank intercooler from the S4 that i would install just to get the plastic crap off of it for now. thats all a bit of work but its not that bad since i have all of the parts laying around already. after all that i think it would make a pretty nice daily driver as my current daily is a 1992 GTI with an OBD2 VR6 swap in it, i've driven that car for 7 years in the summer months and when the snow hits i drive my AAN swapped 84 4000 quattro. i think this avant could take place of both cars doing year round duties so my MK2 VR6 can sit and rot away and i can focus on making the 4000 into more of a streetable race car.