It's a 60-2 trigger, meaning 60 teeth with 2 missing, as a locator.
There can also be a cam reference for TDC on cyl 1. Though Javad meantioned to me today that this isn't neccesary, it just may take a couple of tries occasionally for the ECU to correctly phase itself to the cam timing when you start the engine (the cam signal only really affects starting logic to ensure that the ECU knows wich stroke the piston is on) Once it's determined this once it doesn't need the cam signal anymore.
Jim is using the same wheel I am, mounted to the front of the crank, with the Audi VR sensor picking up the teeth.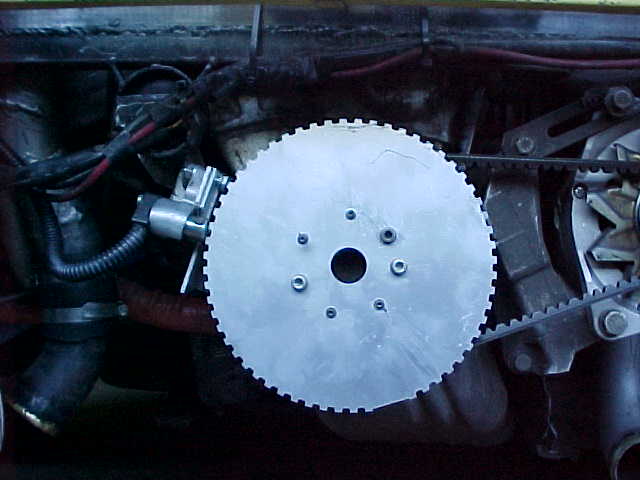 Javad's got those wheels if you don't want to have your crank pully machined.