Not a whole lot to report...
Both sides... new plastic clips for the hard brake lines on the beam plus the metal hangers for the e-brake cable.
Rear beam went in very easy on the left side of the car.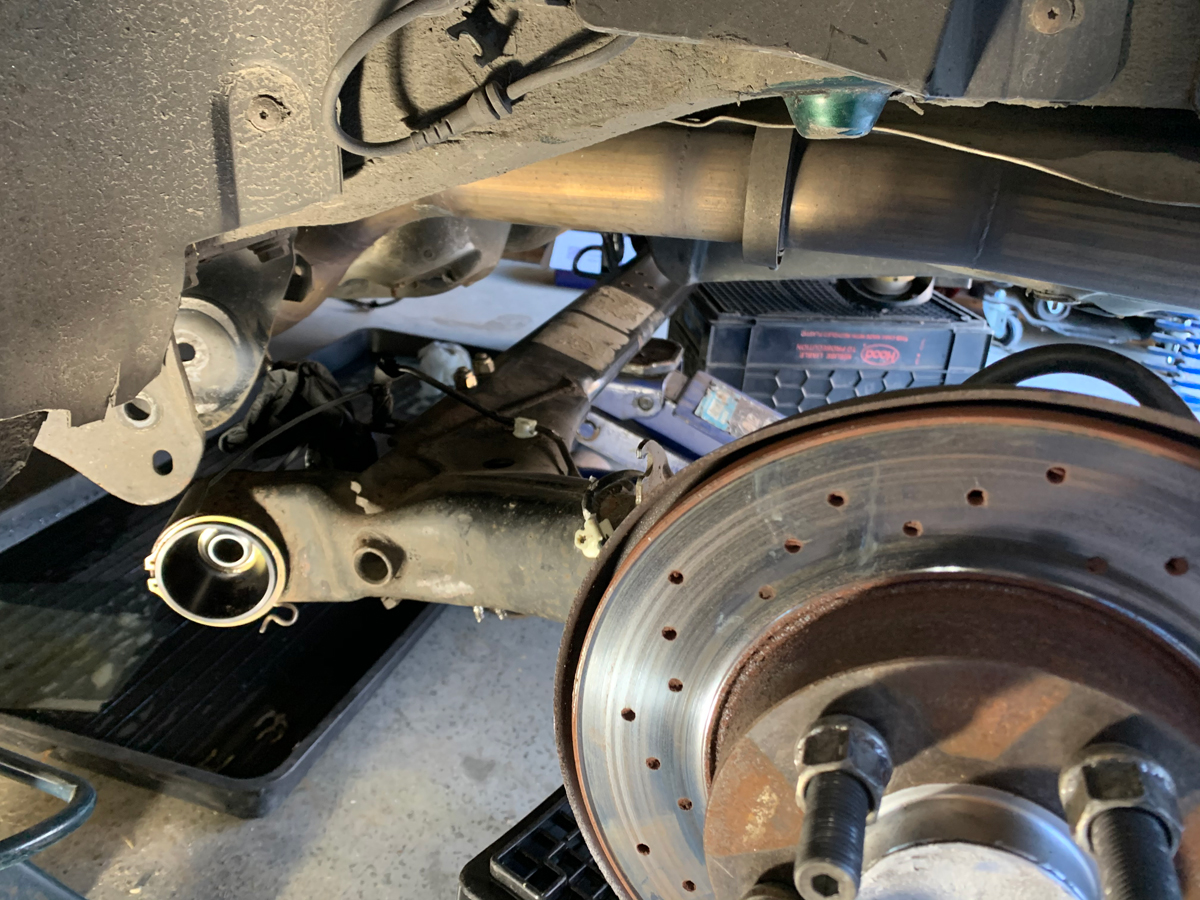 There weren't any instructions from 034 (other than "coming soon") so I had to figure it out myself. It isn't that difficult, I just would have liked to have the instructions to make sure I did everything correctly. A little "tool" of some sort was included with the kit... not idea how we were supposed to use it.
I greased all the parts before assembly, figured out that the longer of the two bearing spacers went on the outside.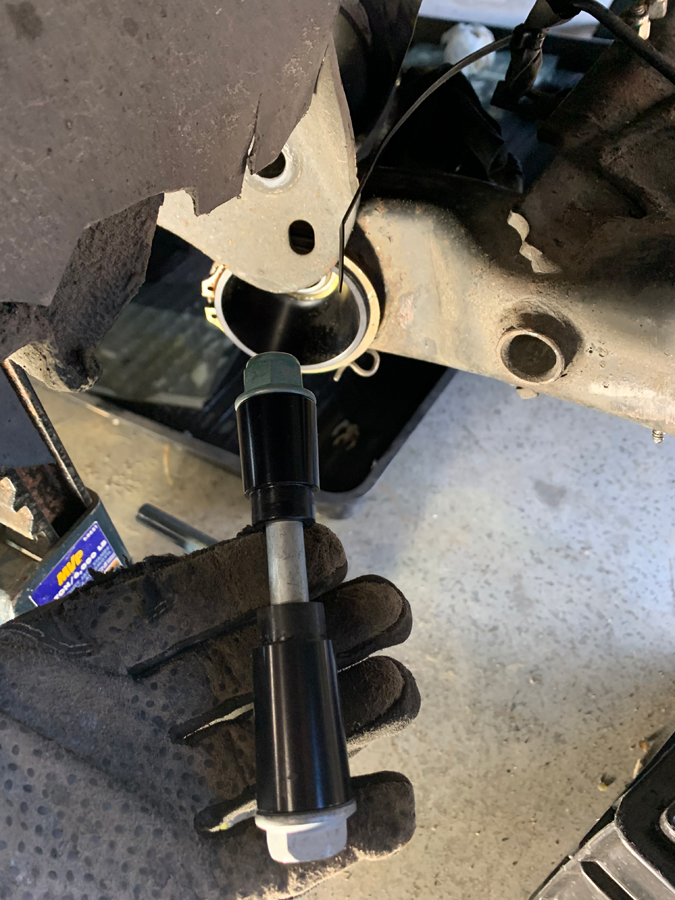 The right side of the car seemed a bit problematic.
I removed the bracket from the car as it seemed a little bent. "A little" didn't do it justice. Enter hammer and anvil to make it look pretty again, installed the rear bear, torqued bracket bolts to 55 lb/# and the bearing bolts on both sides to 59 lb/#.
Installed both rear brake lines... and that is how everything suspension related will sit until the new coilovers arrive from England.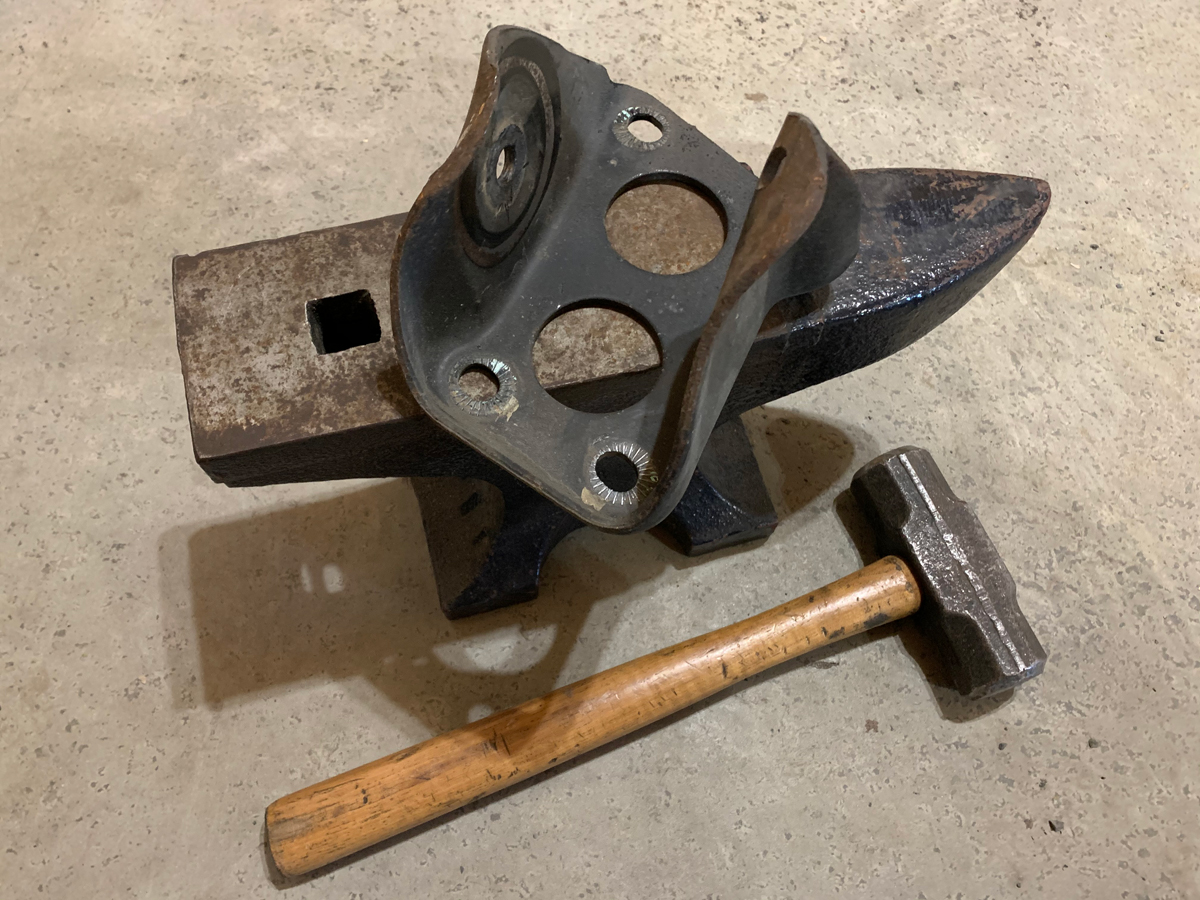 Time to check out the engine to see what shape it is in for this season. Naturally, I should have done this back in October, but life was busy back then.
I picked up a leak down test kit from Summit Racing a few years ago. It is a lot easier to use than I expected.
I understood the general concept...; pressurize a cylinder and see how much air gets by the valves, rings, etc.
I pressurized the tool, turned the yellow knob until the right gauge was in the middle of "Set", connected the hose to the #1 cylinder, and connected the other end to the tool.
And... HIIIIIIIIIIISSSSSSSSSSSSSSSSSSSSSSSSSSSSSS with 100% leak down. I passed! I got 100%.
Nope... that would be very, very bad to have 100%
Oops, forgot about the whole top dead center thing.
I turned the crank to get TDC for #1 and #4 and tested those and rotated it 180-degrees for #2 and #3.
In addition, I did the standard compression test afterwards.
Here are the results (both test in each picture... pretty snazzy)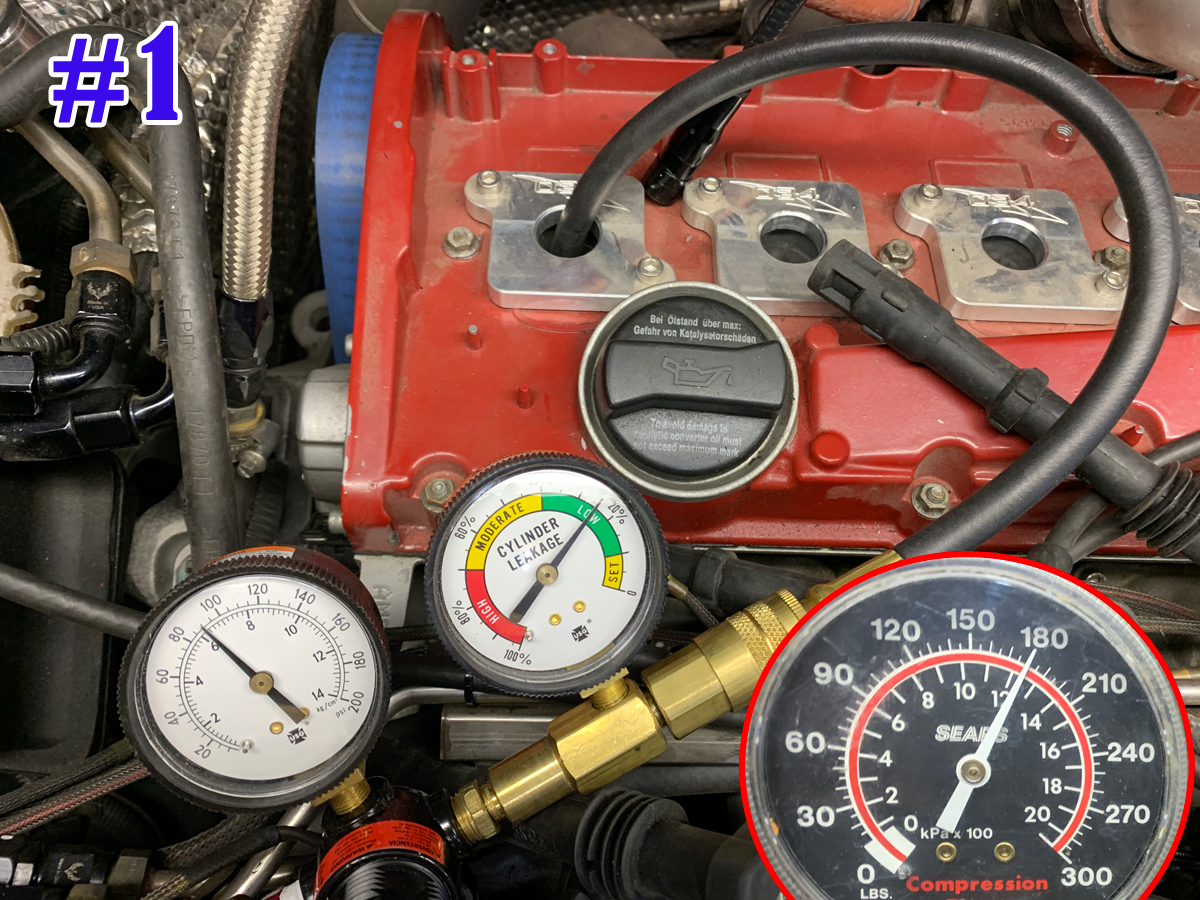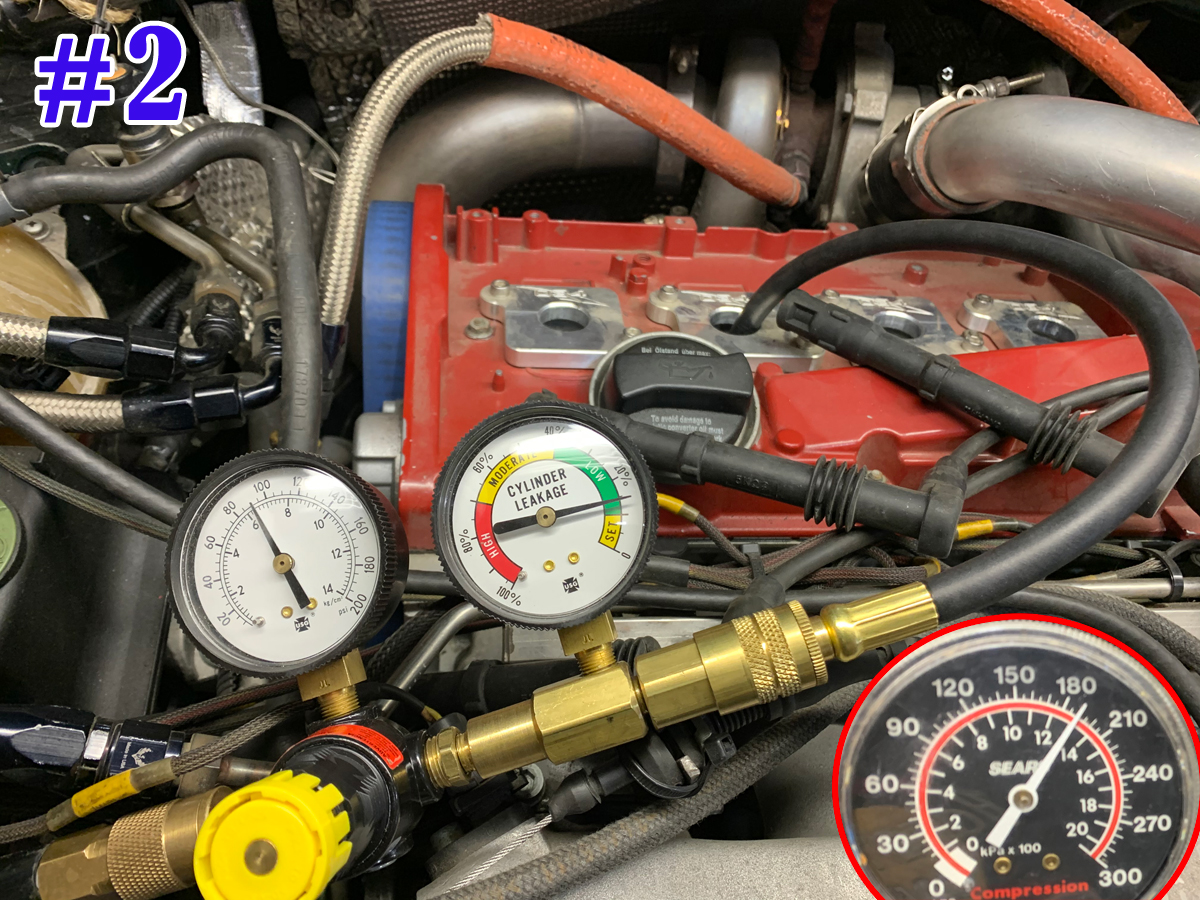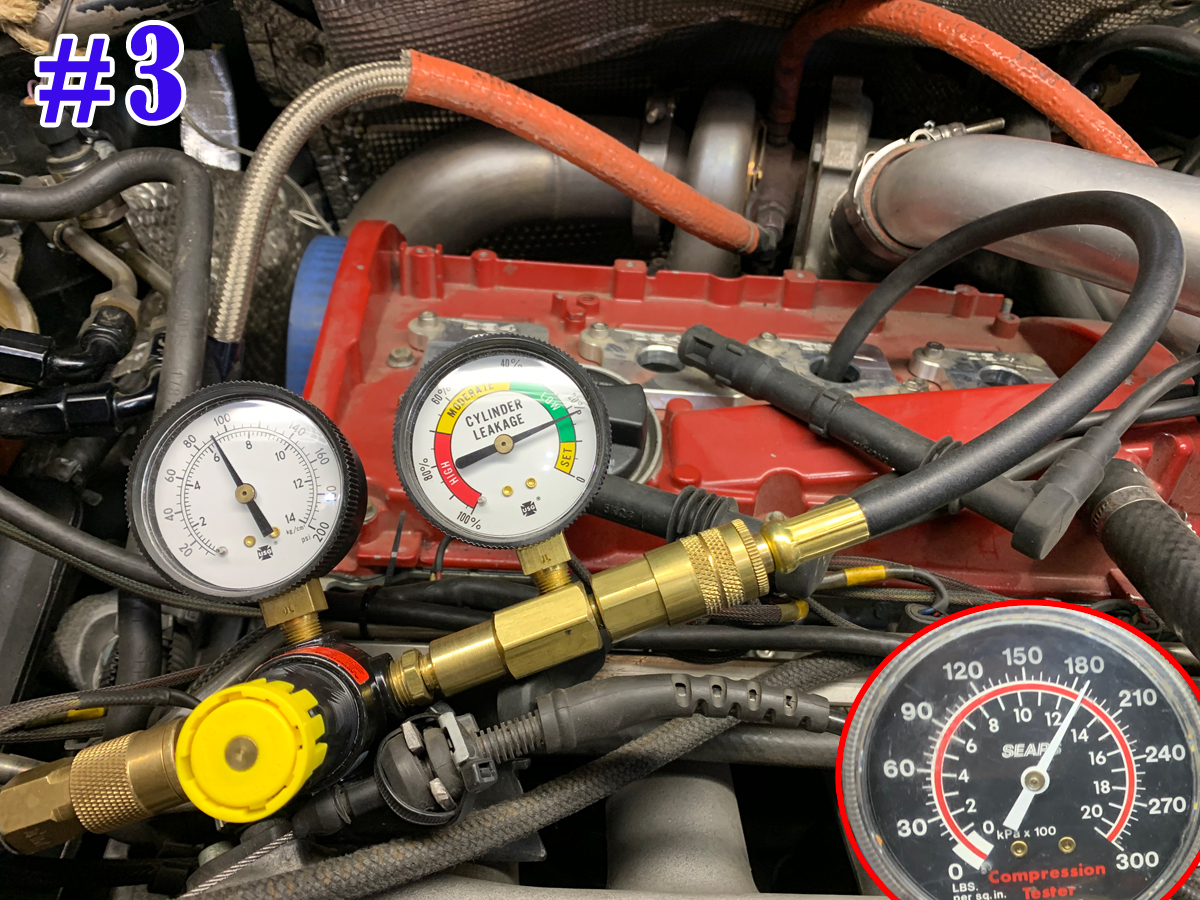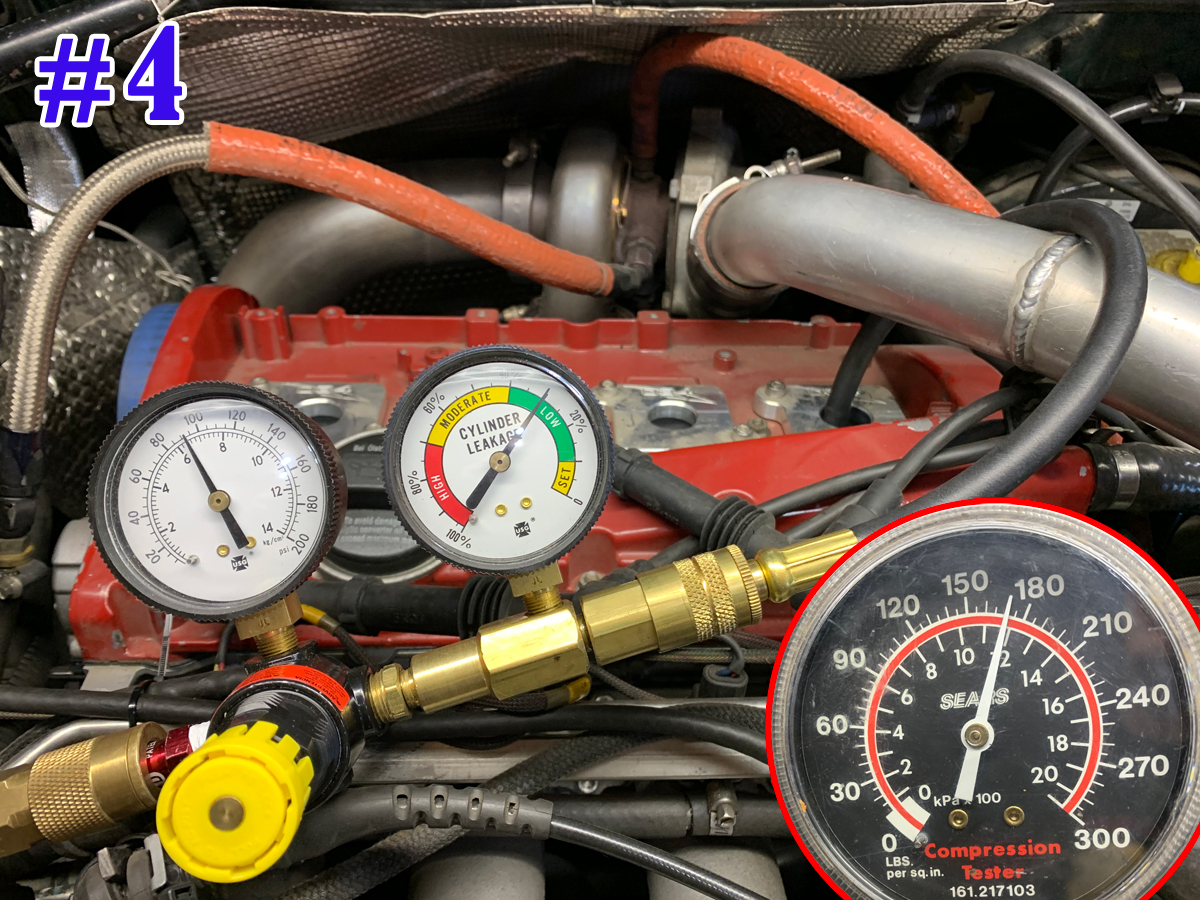 My helper (Julie) holding the engine in position so that the piston doesn't go down when pressurized.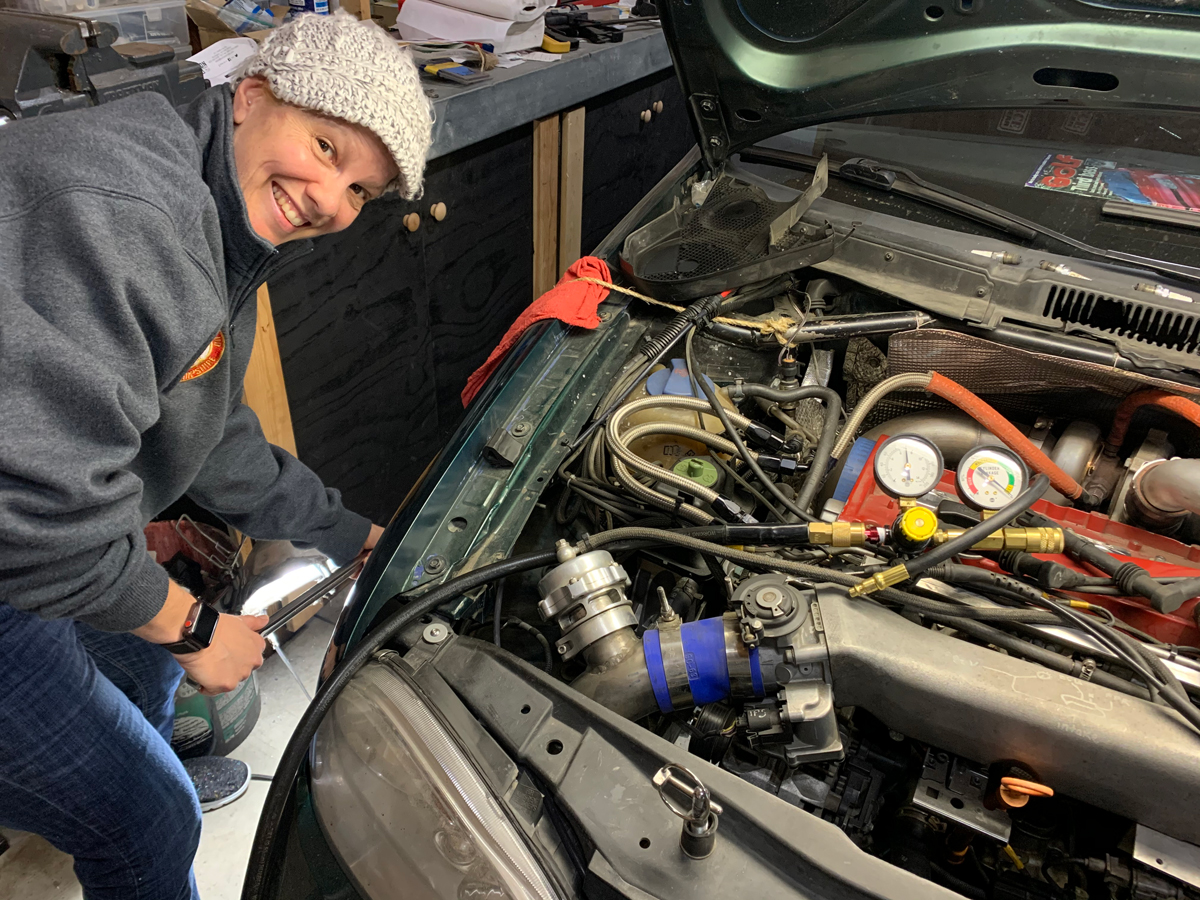 Suspension-wise, the car is done.
Left to do:
1. Power steering hose on the rack is leaking (hopefully, just need to tighten it)
2. New oil pan
3. Figure out what offset works with the new taller tires and the new suspension (when it arrives) and order another set of lighter rims
4. Install the new suspension (hopefully, in two weeks!)
5. Install seat... currently it is sitting in the MK1 Scirocco as I will be running the seat in both cars (well, each car will have its own seat, but they will be the same brand/model)