Busy night... though, still a day off of my original plan this week for getting things done.
Subaru STI needs its summers back on. I never had brake calipers that were worth cleaning... well, the STI is the exception. Cleaned them up a bit after removing the wheels for the winter/summer swap.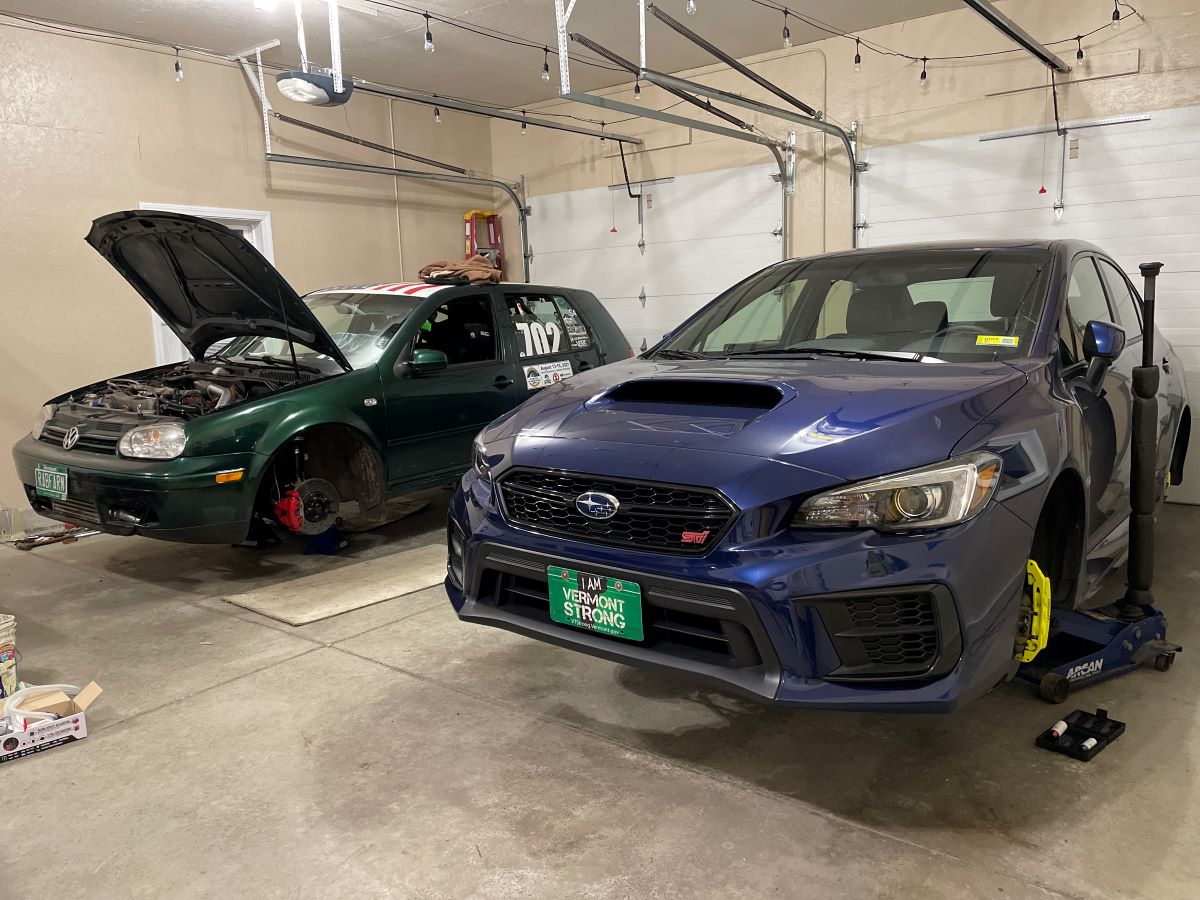 Lots of tires in play on Friday. Heading to Green City Garage to swap the STI tires and mount the new Toyo R888R races tires. Short bed filled with wheels and tires along with four summer tires in the back seat.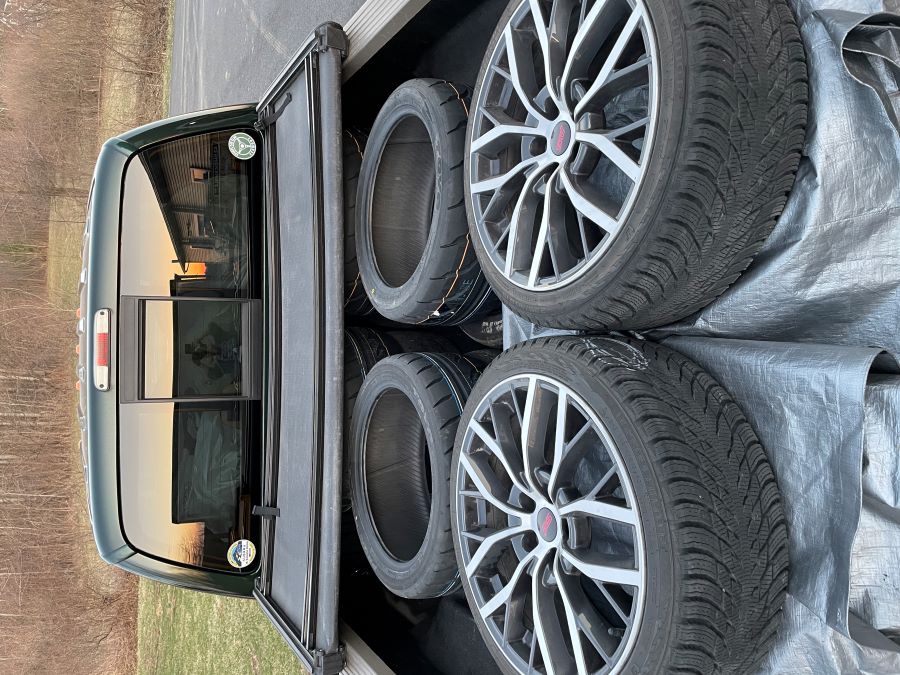 As I was cleaning the Subaru STI brake calipers, I could not help but notice the size of the brake rotors and calipers. I guess the family hatchback from 2001 didn't need large brakes. Impressive.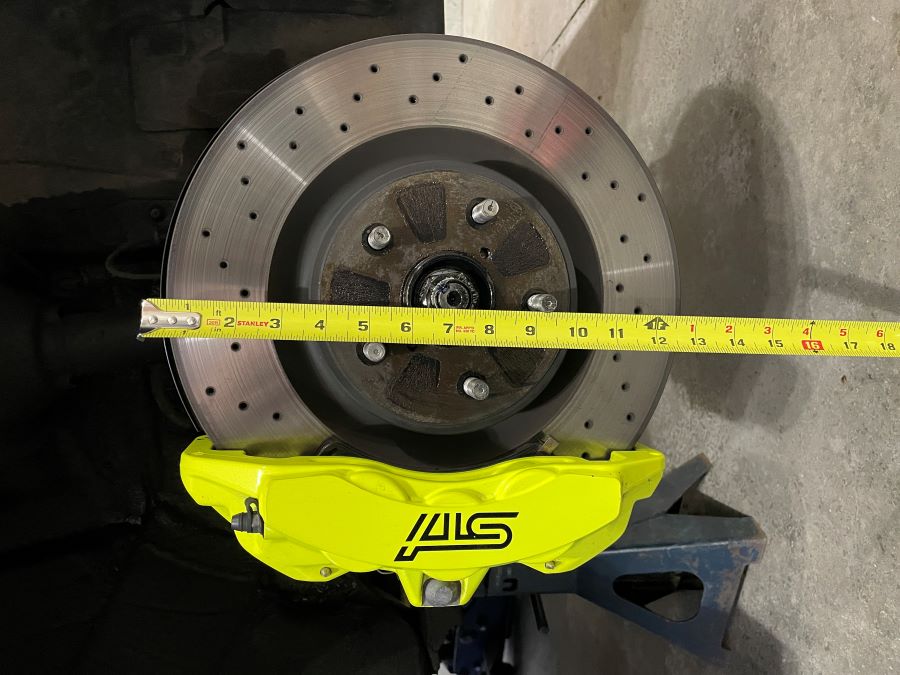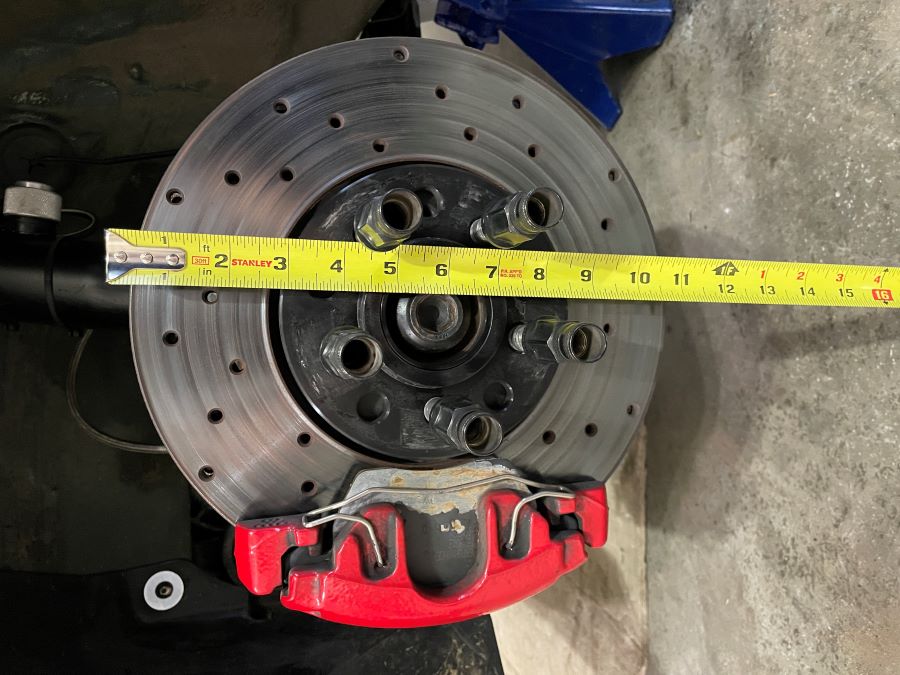 My only real accomplishment tonight (other than removing the STI wheel) was to install new e-brake cables. Not too difficult, but it did take time.