Discussion Starter
·
#1
·
First of all, it's a crazy car.
Here it is back on sale with a brand new engine.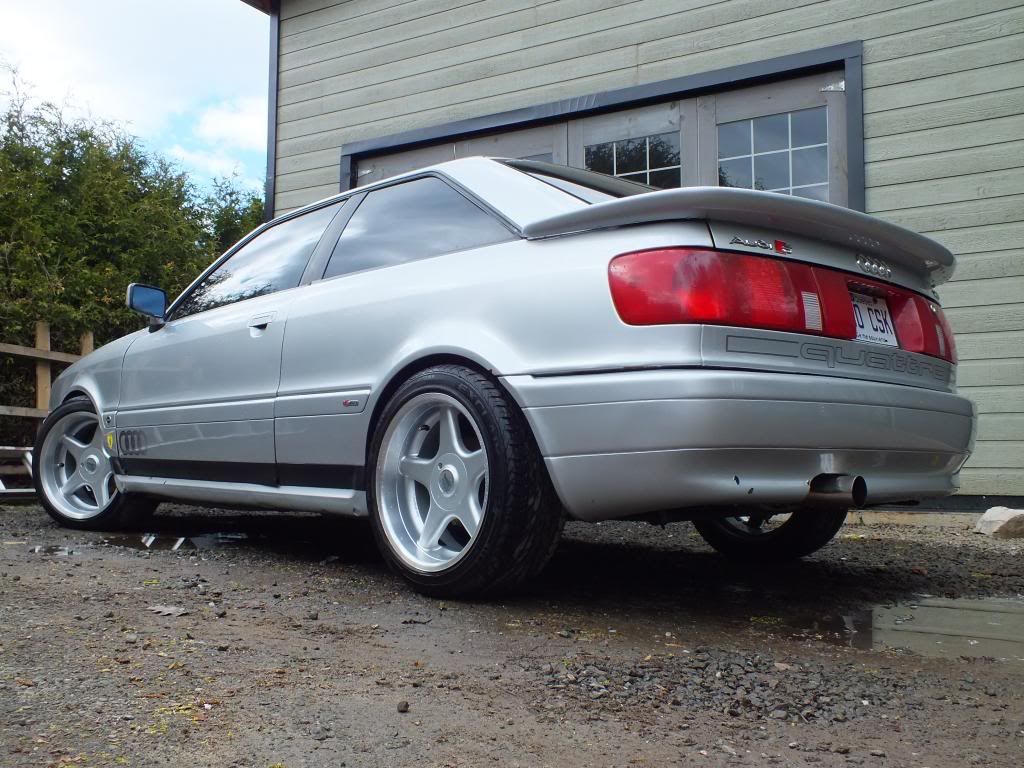 Since I cannot rely on my job anymore and I need to get things going I decided I needed to get back to school. I would've kept the car but I need money and this is one of the hardest decisions I have to make. The engine just got a full rebuilt (including the turbo), just hit 3000 kilometers on it and put synthetic oil in that bad boy. The car would need a slight body job and a fiberglass work on the front bumper (as you can see in the pic.)
The AAN head has been ported and polished, lightweight lifters, high rate springs and oversized valves has been put in there too. This is all held by ARP head studs and aftermarket forged h-beam connecting rods, pistons are stock AAN ones. This is all run by a 034 stage 2 chipped 7A ecu on a distributor management, best would be a fully tunable ECU. Interior-wise, the headliner is starting to rip itself apart, obviously needs to be done and my boost and wideband gauges needs to be fitted properly. I got 1 spare 7A head, 1 AAN head, URS4 seats and much more... Just telling the big things since I can't remember them all.
Here is a list of the other parts on the car :
Coilovers KW variant 3
034 big Maf / big 550 injectors
034 stage 2 turbo kit
034 control arm bushing - delrin
034 diff mount - delrin
034 trans mount - delrin
034 engine mount - delrin
Garrett t3-t4 60 trim
Custom southbend rally clutch
034 3 inch exhaust straight to Borla muffler, dynamax free flow muffler and magnaflow cat.
Sandblasted - painted subframes/control arms
AEM CoolingMist Water/Methanol injection kit
Brock B1 17" wheels
Front hawk HP+ pads
24*11*3 PPR custom intercooler
PPR custom intake manifold
2.5" aluminum intercooler piping
Rear battery relocation
Rs2 Front bumper replica
S2 rear bumper
B4 hood
B4 headlight conversion
Sway bar oversized
Autotech cam gear
I might miss a few things tho. thanks for your time, I'm sorry if my thread was hard to read I'm french.
I'm asking 13k OBO and would be interested in a 4 season car worth something around 4k-5k for a trade + cash.