---
I completely disassembled the body and began to cook. All-wheel drive 80s have a skirt under the bumper in the back, which visually makes the car lower, but the thresholds in the stock are not of the same shape, so I made new ones according to my own layout. In the rapids I laid fuel pipes. He also welded all the holes in the floor, and new rear arches. There was a trunk. There you need to come up with a platform for batteries and podiums for a sub.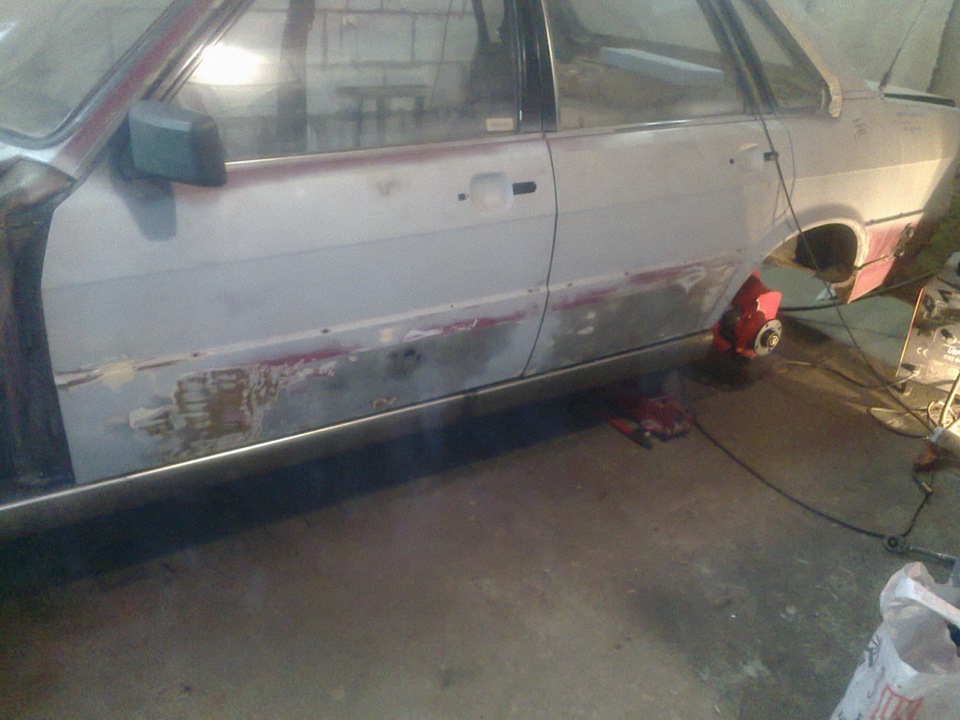 Collected the cylinder head, since the car will be for every day, the valves and channels are stock, turbo k24, metal cylinder head gasket.
New guides, hydraulic lifters, oil scraper, valves restored flow.