So this weekend I threw on the exhaust manifolds to check that they cleared the chassis rails and would you belive it, they fit like they were designed to go it the Lotus engine bay, so that is one problem out of the way.
Now onto the sump, if I can't cut a chunk off of that then it is a show stopper
So I take the sump off the wrecked engine to see what is in the section that is hitting the frame.
The bit that is causing the problem is at the top in the picture.
Well there is nothing in there that can't be hacked off as the oil pump, pick-up and baffle are on the other side, so out comes the saw.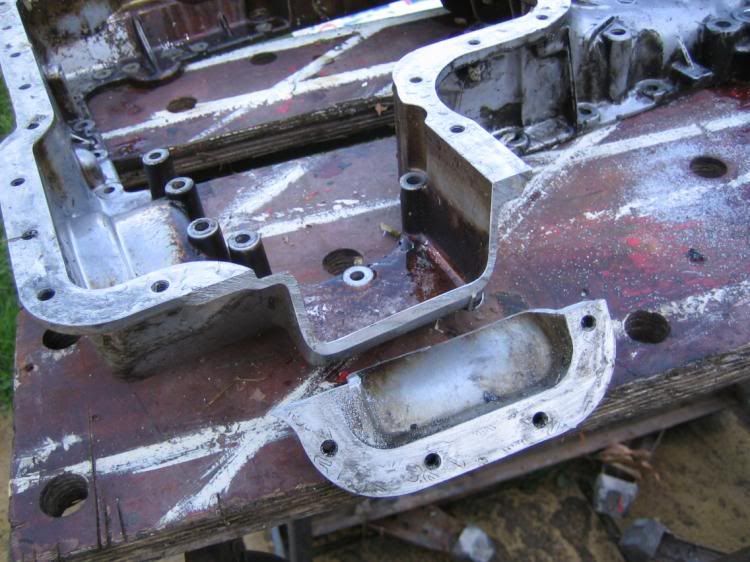 Now I will obviously have to weld a section back in to stop the oil peeing out, but for the time being I need to put it back on the wrecked engine to check that it will now fit and the project is still do-able.
Back on the engine with a section cut off the pan to match.
Put the gearbox back on then throw it back into the car.
Phew!!! it now fits, with plenty of clearance on both sides, result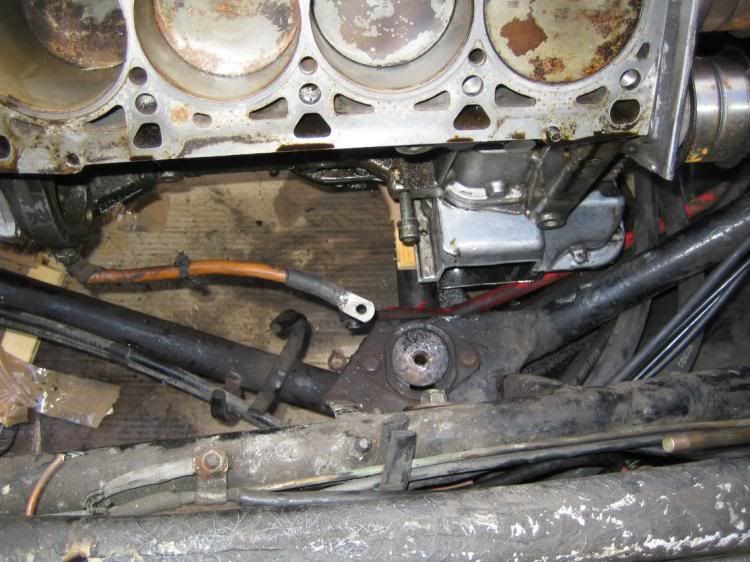 Now it is time to get on with the new engine and gearbox mounts.
Centered up the engine and put it on wooden spacers to get it to the final height.
Knocked up some cardboard templates which I can then take measurements from and draw in CAD.
Engine passanger side (in the UK that is)
Engine drivers side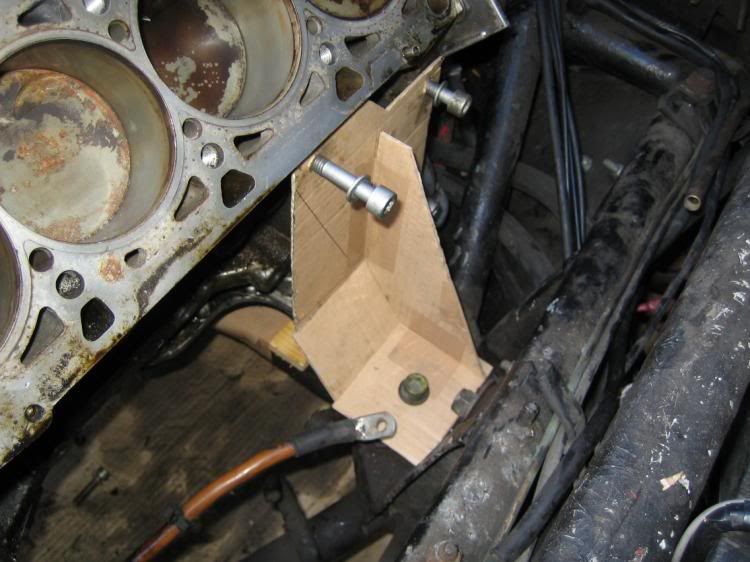 Gearbox passanger side
Gearbox drivers side
Now I would of liked to make the mounts out of alloy, I can't or don't have the equipment to weld that stuff so I would have to get someone else to make them.
If I do that, I have a nasty feeling they won't fit right when I get them back.
Which means I will have make them out of steel.
I'll cut out the required shapes and then tack them together in situ and then weld them properly off the car.
That way they will defo fit, just a bit heavier that I would like.
Off to the metal shop...........